Panna National Park
National Park in India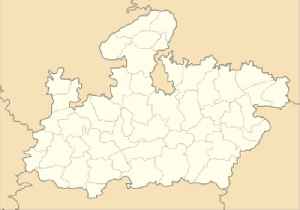 Panna National Park is a national park located in Panna and Chhatarpur districts of Madhya Pradesh in India. It has an area of 542.67 km2 (209.53 sq mi). It was declared in 1994 as the twenty second Tiger reserve of India and the fifth in Madhya Pradesh, Panna was given the Award of Excellence in 2007 as the best maintained national park of India by the Ministry of Tourism of India. It is notable that by 2009, the entire tiger population had been eliminated by poaching with the collusion of forest department officials. It was designated as Biosphere Reserve on 25 August 2011.Sal, crocodile bark, Arjun, jamun, etc are trees present here.


11 tiger cubs make it a wow week in Madhya Pradesh forests
As many as 11 tiger cubs have been sighted in the past week in the forests of Madhya Pradesh— five in Panna Tiger Reserve, and three each in Nauradehi and Ratapani sanctuaries. In Nauradehi..
IndiaTimes - Published
Search this site and the web:
You Might Like