UK and South Korea to sign new agreement during state visit

Tuesday, 21 November 2023 ()
The UK and South Korea are set to sign a new long-term agreement covering defence and technology co-operation as President Yoon Suk Yeol arrives for a three-day state visit.
Video Credit: ODN - Published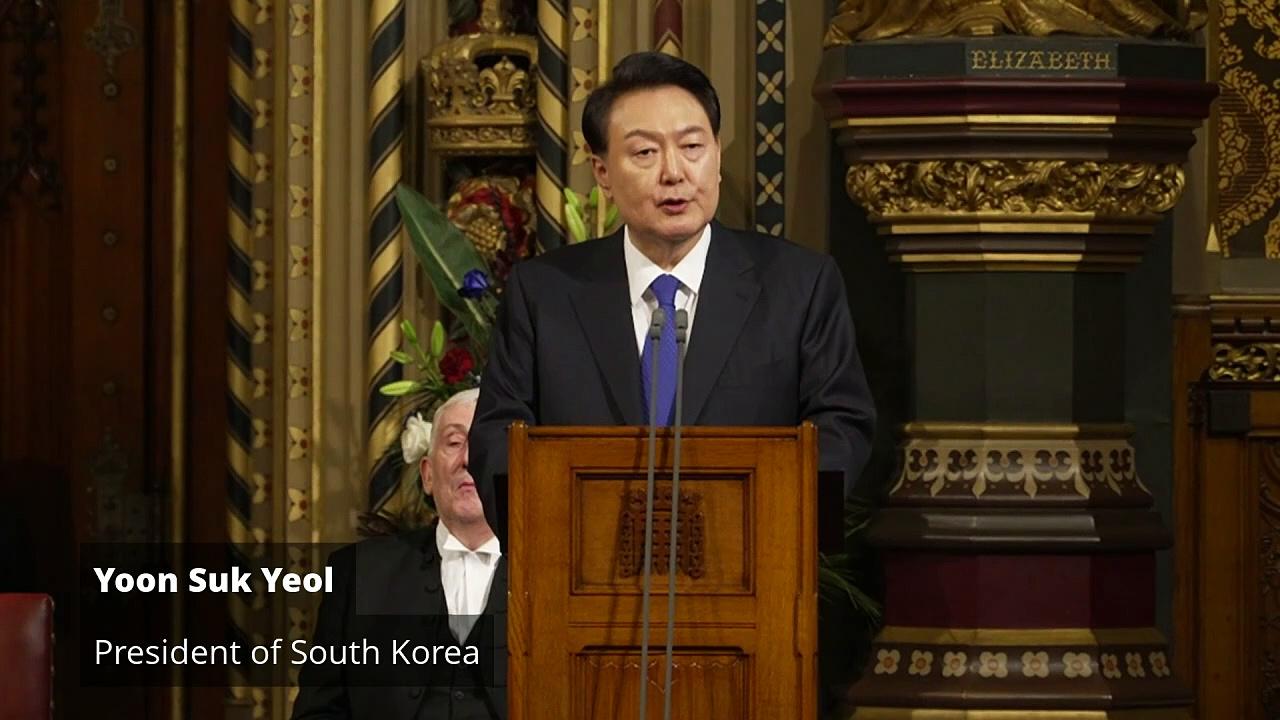 South Korea's President addresses UK Parliament

01:01

The president of South Korea has said his country will work with the UK to "bolster the political and economic security" in the Indo-Pacific during an address to Parliament on day one of his three-day state visit to the UK. Report by Kennedyl. Like us on Facebook at http://www.facebook.com/itn...
You Might Like
Related videos from verified sources