'Squid Game' Actor O Yeong-su Indicted For Sexual Misconduct

Friday, 25 November 2022
'Squid Game' star and Golden Globe winner O Yeong-su has been indicted for sexual misconduct in Korea ... after allegedly touching a woman inappropriately multiple times. The unnamed woman filed the complaint against the 78-year-old actor last…
💡 newsR Knowledge: Other News Mentions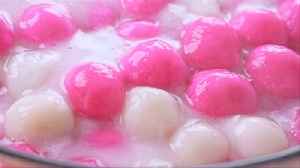 Delicious Desserts to Try This Lunar New Year

Delicious Desserts to Try , This Lunar New Year . Lunar New Year takes place on Jan. 22. . Here are some desserts 'Delish' promises will make the day extra sweet. Ube crinkle cookies, Ube extract and ube halaya will kick your average crinkle cookie up a notch!. Mochi, This chewy rice treat goes great with a matcha hot chocolate or green tea. Tang Yuan: Glutinous Rice Balls, This treat represents familial unity and is typically eaten on the 15th day of the Lunar New Year. Mango Sticky Rice, This dish is coated in a warm coconut sauce. Dalgona Candy, This Korean street snack was made popular by 'Squid Game.'. Homemade Mooncakes, A variety of fillings include red bean, lotus seed, black sesame, fruit and nuts. Mochi Donuts, The Japanese mochi and American donut come together to create a delightfully delectable dessert
Credit: Wibbitz Top Stories Duration: 01:31
Published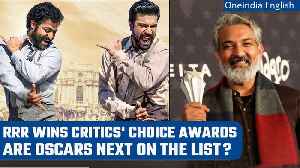 RRR and Naatu Naatu win big at Critics' Choice Awards | Oneindia News *Entertainment

Days after a historic win at the Golden Globe Awards, the Telugu movie RRR has won two more awards at the Critics' Choice Awards held in Los Angeles. The film won the award for the best foreign language film while Naatu Naatu won the best song award. RRR had missed out on the Best foreign film awards at the Golden Globes. #RRR #CriticsChoiceAwards #NatuNatu
Credit: Oneindia Duration: 02:01
Published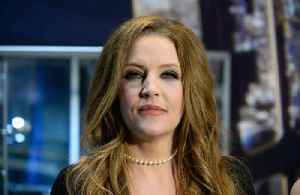 Lisa Marie Presley Rushed to Hospital After Suffering Cardiac Arrest

Lisa Marie Presley Rushed to Hospital , After Suffering Cardiac Arrest. TMZ reports that Presley, 54, went into cardiac arrest at her home in Calabasas, California, on Jan. 12. TMZ reports that Presley, 54, went into cardiac arrest at her home in Calabasas, California, on Jan. 12. According to sources, epinephrine and CPR were administered by paramedics to restart her heart. . According to sources, epinephrine and CPR were administered by paramedics to restart her heart. . She was transported to the hospital after regaining a pulse. Her condition remains unclear at this time. The singer, who is the daughter of Elvis and Priscilla Presley, was seen at the Golden Globes on Jan. 10. The singer, who is the daughter of Elvis and Priscilla Presley, was seen at the Golden Globes on Jan. 10. She and her mother witnessed Austin Butler winning a Golden Globe for best actor in a drama motion picture... ... for his portrayal of "The King" in the film 'Elvis.'. TMZ reports that Lisa Marie still owns Graceland but sold Elvis Presley Enterprises in 2005. TMZ reports that Lisa Marie still owns Graceland but sold Elvis Presley Enterprises in 2005. She also has 3 kids, including actor Riley Keough
Credit: Wibbitz Top Stories Duration: 01:31
Published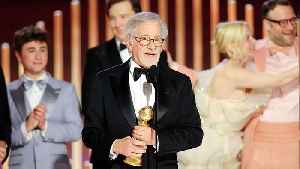 TV Ratings: Golden Globes Narrowly Avoid All-Time NBC Low | THR News

Tuesday's show was down by 10 percent in total viewers from the last televised ceremony in 2021.
Credit: The Hollywood Reporter Duration: 01:22
Published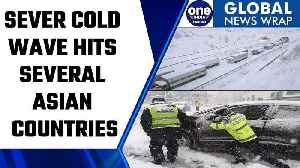 Asian countries including Japan and Korea under deadly cold snap; casualties reported |Oneindia News

Several dead as cold snap sweeps across Asia, warning bells in Japan; Pakistani rupee hits a record low after government relaxed grip on exchange rate; ISIS senior member Bilal al-Sudani killed in US operation in Somalia; Azerbaijan's embassy in Iran attacked: Gunman shoots down one guard. #Pakistan #ColdWave #Azerbaijan
Credit: Oneindia Duration: 02:29
Published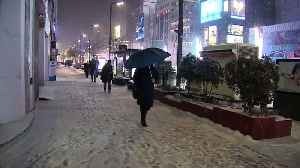 Watch: Snow covers South Korean capital and surrounding regions

No immediate reports of major disruptions or damage caused by snow, ice and subzero temperatures, as officials lifted their heavy snow warnings for Seoul and nearby areas.
Credit: euronews (in English) Duration: 01:00
Published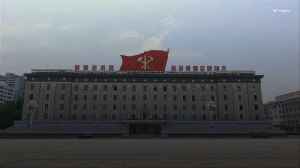 North Korea Locks Down Pyongyang Over 'Respiratory Illness'

North Korea Locks Down Pyongyang , Over 'Respiratory Illness'. Reuters reports that North Korean authorities have issued a five-day lockdown in the nation's capital. . According to the Russian embassy, "a special anti-epidemic period has been established.". The lockdown order also reportedly requires citizens to take their temperatures four times daily and alert a hospital via phone. . While there was no mention of COVID, the notice referred to an "increase in winter cases of recurrent flu and other respiratory diseases.". Reuters reports that last August, North Korea declared victory over COVID. The country never confirmed how many COVID cases it had because of an apparent lack of testing abilities. . South Korea's NK News reports that Pyongyang residents were stocking up on supplies in case stricter measures were implemented. According to state news agency KCNA, the North Korean city of Kaesong has also intensified public messages... ... "so that all the working people observe anti-epidemic regulations voluntarily in their work and life"
Credit: Wibbitz Top Stories Duration: 01:30
Published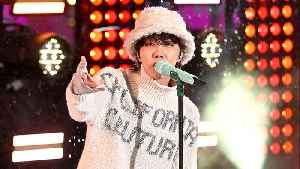 BTS' J-Hope's Documentary 'J-Hope in the Box' Release Date Revealed | THR News

The special project, focusing on the South Korean rapper's first solo album, comes amid the K-pop group's ongoing hiatus.
Credit: The Hollywood Reporter Duration: 01:25
Published
You Might Like
Related news from verified sources