Kanye's Presidential Campaign Paid Milo Yiannopoulos Almost $50k Last Year

Monday, 30 January 2023
Kanye West's presidential aspirations don't come cheap -- just ask his campaign, which paid Milo Yiannopoulos tens of thousands last year ... while reimbursing Nick Fuentes for a few expenses, as well. According to FEC filings obtained and viewed…
💡 newsR Knowledge: Other News Mentions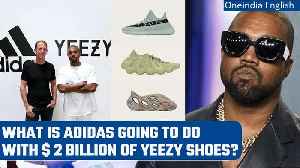 Adidas is wondering what to do with Yeezy shoes after split with rapper Kanye West | Oneindia News

Adidas is still grappling with how to dispose of 1.2 billion euros in Yeezy shoes following its split with the rapper formerly known as Kanye West, which forced the German sportswear maker into a large loss at the end of last year and raised the prospect of more pain in the future. #Adidas #Yeezy #KanyeWest
Credit: Oneindia Duration: 04:48
Published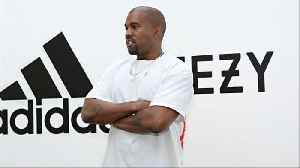 Adidas Reports a $540M Loss Due to Unsold Yeezy Products

Adidas Reports a $540M Loss , Due to Unsold Yeezy Products. Adidas cut ties with Kanye West and his Yeezy line in October due to antisemitic comments made by the rapper. Adidas cut ties with Kanye West and his Yeezy line in October due to antisemitic comments made by the rapper. The inability to sell backstock, coupled with increasing supply costs and declining revenue in China. led Adidas to endure a net loss of $540 million in the fourth quarter of 2022. NPR reports that if the company decides against repurposing the Yeezy products, it could lose over another $500 million this year. Adidas says it's expecting an operating loss of over $700,000,000 this year. CEO Bjorn Gulden said 2023 will be "a transition year" and "we can then start to build a profitable business again in 2024.". Adidas will also be replacing top executives. Roland Auschel, the company's global sales head of 33 years, will be replaced by Arthur Hoeld. . Head of global brands Brian Grevy will exit his role on March 31. CEO Bjorn Gulden will handle his responsibilities for the time being
Credit: Wibbitz Top Stories Duration: 01:30
Published
You Might Like
Related videos from verified sources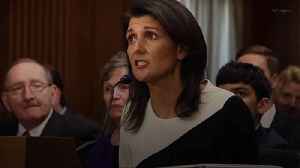 Nikki Haley Announces 2024 Presidential Bid

Nikki Haley Announces , 2024 Presidential Bid. CNN reports that the former Republican governor of South Carolina made her announcement in a video on Feb. 14. It's time for a new generation..
Credit: Wibbitz Top Stories Duration: 01:31
Published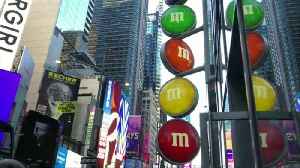 M&M's Announce 'Spokescandies' Going Into Indefinite Retirement

M&M's Announce , 'Spokescandies' Going Into, Indefinite Retirement. Comicbook.com reports that M&M Mars has decided to temporarily retire its "spokescandies" following backlash over some minor brand..
Credit: Wibbitz Top Stories Duration: 01:31
Published
Related news from verified sources