Shakira Settles Tax Fraud Case with Spain, Pays Fine and Avoids Prison

Monday, 20 November 2023 ()
Shakira decided not to fight the fight in a courtroom in Spain ... she has settled her tax fraud case with the government and agreed to pay millions in fines. She cut a plea deal in the case after failing to pay $15.8 million in taxes between 2012…
You Might Like
💡 newsR Knowledge: Other News Mentions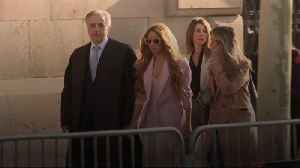 Shakira Settles Tax Evasion Suit

Shakira Settles , Tax Evasion Suit. The Columbian superstar's tax evasion lawsuit was settled with Spanish authorities on Nov. 20, CNN reports. The settlement comes as Shakira was scheduled to go to trial that same day. In a statement, the singer said that while she "was ready to face trial and defend my innocence," she came "to the conclusion that it is not a triumph to win if the price is that (they) steal so many years of life.". I had two options: keep fighting until the end, taking my peace of mind and that of my children, stop making songs, albums and tours, without being able to enjoy my career and the things I like; or agree, close and leave this chapter of my life behind, looking forward (to the future), Shakira, via statement. Shakira was charged with failing to pay taxes in Spain between 2012 and 2014. She allegedly owed $15.6 million per Spain's tax code which requires anyone living in the country for 183 days out of the year to pay taxes. . Shakira has always maintained that she paid what was required of her. First of all, I didn't spend 183 days per year at that time at all. I was busy fulfilling my professional commitments around the world. Second, I've paid everything they claimed I owed, even before they filed a lawsuit. , Shakira, via 'Elle' September 2022 interview . Shakira was facing at least eight years in prison if she would have been convicted on all charges against her. Instead, she settled the suit for $19 million, which included charges for back taxes, interest and fines, CNN reports.
Credit: Wibbitz Top Stories Duration: 01:31
Published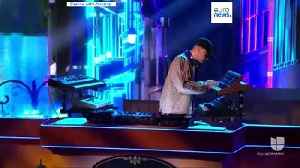 Latin stars win big at first Spain-hosted Latin Grammys

The first Latin Grammys held outside of South America saw big wins for Shakira, Karol G, and Natalia Lafourcade.
Credit: euronews (in English) Duration: 01:40
Published
Related videos from verified sources