Taylor Swift Gets Emotional After Returning to Stage in Brazil Amid Fan's Death

Monday, 20 November 2023 ()
Taylor Swift returned to the stage in Brazil after a hiatus due to the sizzling heat -- and seemingly paid tribute to a fan who recently died at one of her shows. The pop superstar put on an emotional performance Sunday at Estadio Nilton Santos…
💡 newsR Knowledge: Other News Mentions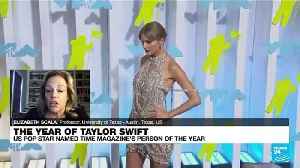 Literary course showcases lyrics of Taylor Swift, inspiring students to read 'deeply & critically'


Credit: FRANCE 24 English Duration: 01:53
Published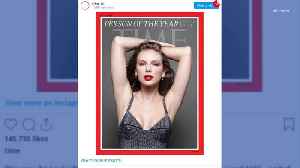 Taylor Swift Is 'Time' Magazine's 2023 Person of the Year

Taylor Swift Is 'Time' Magazine's , 2023 Person of the Year. According to 'Time,' Swift was "the individual who most shaped the headlines over the previous 12 months, for better or for worse.". That statement is difficult to argue, considering the singer's successful Eras Tour, concert film, re-released versions of 'Speak Now' and '1989,' as well as her romance with Travis Kelce. That statement is difficult to argue, considering the singer's successful Eras Tour, concert film, re-released versions of 'Speak Now' and '1989,' as well as her romance with Travis Kelce. Everywhere you look, someone's talking about Taylor Swift. Swift being named person of the year is also noteworthy because she's the first individual to be recognized by the publication for their success in arts, 'Pitchfork' reports. . In a divided world, where too many institutions are failing, Taylor Swift found a way to transcend borders and be a source of light. No one else on the planet today can move so many people so well. , 'Time' writer Sam Jacobs, via 'Time'. While her popularity has grown across the decades, this is the year that Swift, 33, achieved a kind of nuclear fusion: shooting art and commerce together to release an energy of historic force, 'Time' writer Sam Jacobs, via 'Time'. In 2023, the singer had three No. 1 albums, and her concert film broke box office records, 'Pitchfork' reports. In 2023, the singer had three No. 1 albums, and her concert film broke box office records, 'Pitchfork' reports. 'Time' writer Sam Jacobs said, "A U.S. diplomat told me how meaningful it was to get Swift to agree to play in his host country," . symbolizing just how far her reach has begun to stretch. In Buenos Aires, Swifties camped out starting in June to attend her show in November
Credit: Wibbitz Top Stories Duration: 01:31
Published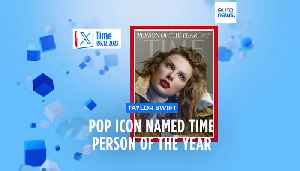 Taylor Swift named TIME Magazine's '2023 Person of the Year'

Pop star Taylor Swift has been named TIME Magazine's 2023 Person of the Year - the first person to win the title purely for her "success as an artist".
Credit: euronews (in English) Duration: 00:35
Published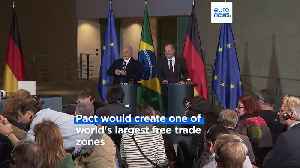 Leaders of Germany and Brazil urge finalisation of EU-Mercosur trade pact

German Chancellor Olaf Scholz and Brazilian President Luiz Inácio Lula da Silva told reporters in Berlin that they support the trade deal for the EU and Mercosur, comprised of Brazil, Argentina, Paraguay and Uruguay.
Credit: euronews (in English) Duration: 01:15
Published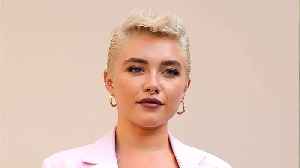 Florence Pugh Hit in the Face On Stage By Object Thrown While Promoting 'Dune: Part Two' at CCXP in Brazil | THR News Video

In the videos, Pugh can be seen flinching and saying something that may have been "wow" or "ow" before putting her hand to her face and leaning over to pick up the object. Get all the information in this video.
Credit: The Hollywood Reporter Duration: 01:25
Published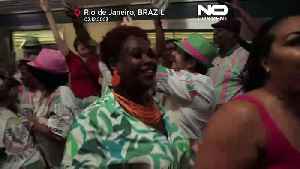 WATCH: Brazilian musicians mark National Samba Day on train

The celebration is inspired by the train journey of Paulo da Portela with other samba musicians when they took trains to escape police amid repression of the music genre in the early 20th century.
Credit: euronews (in English) Duration: 01:00
Published
You Might Like
Related videos from verified sources
Related news from verified sources