MOVIE REVIEW: Transformers: The Last Knight

Monday, 26 June 2017
by 👨‍💻 Graham Pierrepoint


TRANSFORMERS: THE LAST KNIGHT

Dir: Michael Bay

Starring Mark Wahlberg, Josh Duhamel, Stanley Tucci, Anthony Hopkins, Laura Haddock, Isabela Moner, John Turturro, Peter Cullen, Erik Aadahl, Frank Welker, John DiMaggio, Jess Harnell, Ken Watanabe, John Goodman





1 STAR (out of 5)
Oh boy. Oh boy, oh boy, oh boy. If there's another sequel lined up this year that faces as much morbid curiosity as Transformers 5, I'd like to see it – perhaps Cars 3, point taken – but the Transformers series is one which seems to be able to rattle along, picking up box office money and widespread interest worldwide despite colossal critical derision. The series sits at a Rotten Tomatoes high of 57% - with its first instalment some ten years ago – while the most recent movie, Age of Extinction, rolls around with a disappointing 18%. Therefore, for Transformers fans, there was an awful lot resting on the shoulders of the fifth movie. We may no longer have the likes of Shia LeBeouf or Megan Fox in the cast, but we do have Mark Wahlberg making a return – and, oddly, Anthony Hopkins – in what is reportedly director Michael Bay's last turn in the big chair. The series, however, is slated to continue for some time – for as long as it is profitable, at least.
Transformers: The Last Knight (known as Transformers 5 from here on in for ease) throws us back into the scenario we last visited in Age of Extinction, where humanity appears to continue to be at odds with the colossal Transformers – robots in disguise, for those of you who didn't grow up with the cartoon and toy line – and with lead Autobot Optimus Prime having disappeared, Cade Yeager (Wahlberg) finds himself teaming up with the likes of an Oxford University professor (Haddock) and an Earl who seems to hold the key to a trove of secrets on lore relating to the Transformers going back centuries (Hopkins) – as they begin a quest to hunt down a talisman that could help to heal the ongoing rifts that look set to tear the planet asunder. What's the upshot of this? Tons of gigantic robot fights, of course – what else were you going to pay to see?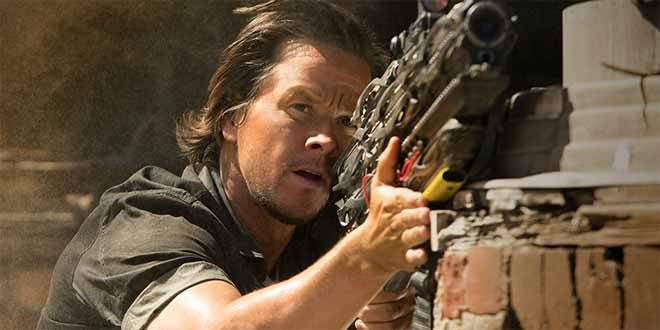 Transformers 5, to the likely pleasure of those who are admitted fans of the previous four instalments, does little to set itself apart from the movies that have preceded it. While there is a genuine attempt to layer in a mystery and a bizarre tying-in of ancient history to try and spice things up a little, this is still very much the superficial metal morass that every moviegoer is going to expect to see. Hopkins is a bizarre addition to a cast which is, on the whole, rather good – and it is not the first odd choice that Wahlberg has made in recent years in a movie resume that really does go up and down with the years.
Those in favour of the movie may well advise that Transformers 5 at least sticks to its roots and offers fans what they're after – big, brash fun – but it's becoming harder and harder to understand where the 'fun' is coming from. While this instalment does at least try to ground itself in a mythos and to tie itself into a vaguely interesting past, it's quickly whittled away and cast aside in favour of the same old spectacle – fairly ugly, semi-realistic robots that pop out of road vehicles to have a bit of a scrap (no pun intended). The Transformers franchise was once one that kids of the 80s adored for its brilliant characterisations and surprisingly deep plotlines – despite the adventures of Optimus Prime and co being little other than glorified half-hour toy commercials at their core – while Michael Bay's run of movies have earned him something of a reputation. This is a reputation that, while technically solid, leaves a wider audience with expectations of endless explosions, the same old exposition, flat characters and very little in the way of actual fun – certainly, it seems to still be the case that if you've seen one Transformers movie, you've seen them all.
Transformers: The Last Knight - Official Trailer (Paramount Pictures)
Transformers 5 is still oddly bereft of charm and charisma despite its technical polish and its distracting visual effects – something which has been dogging the franchise for some time. This movie is thought to be Bay's last outing with the Transformers, which may mean that change could be around the corner – but it also begs the question, do true fans of this franchise – who still attend the same mindless robot battles again and again – really want anything to change?
If Transformers 5 had decided to elevate itself above a blatant cash-in on a franchise which is starting to peter out despite continued revenue (this is thought to be the lowest-grossing movie of the set at least on opening, and sits at a Rotten Tomatoes low of 15% at the time of writing), I would have been willing to throw out a few more stars. As it stands, it is still a spectacle – one that is becoming increasingly boring – but, at least, it is still great to hear original Transformers voice actors such as the legendary Peter Cullen and Frank Welker rolling their dulcet tones out into such a blockbuster. Beyond this nice little touch? It's yet another day at the crusher. Leave well alone unless you're genuinely intrigued about where Transformers 4 is heading.