One News Page's Top 10 Movies of The Year 2017

Sunday, 24 December 2017
by 👨‍💻 Graham Pierrepoint


2017 has been, on reflection, an incredible year for film. While we may not have seen any movies join the five-star club on paper, two movies in particular came extremely close – and those are the two that top this year's list of the best movies we've reviewed. This list is ranked upon our re-appreciation – and we've included our original scores alongside for your reference. Here it is – the definitive ranking of 2017's best.

-- Our definitive ranking of 2017's best movies --

10. THE DISASTER ARTIST (4.5 STARS)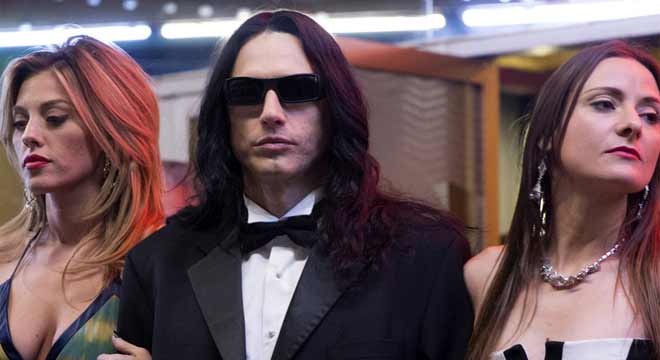 Who would have thought that a movie about Tommy Wiseau would have made the top ten best of the year? Funny and surprisingly thought-provoking, this is a last-minute barnstormer that will appeal to fans of The Room – the best 'bad' movie ever – and those yet to be initiated. This could be James Franco's opus.
9. THE LEGO BATMAN MOVIE (4.5 STARS)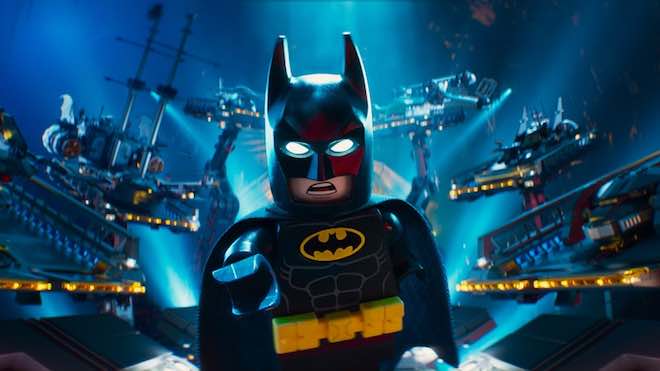 Again – who'd've thought? Lego Batman rode high into the year back in February and its cheeky charm and relentless pace paid off big time. While Ninjago might have been disappointing, this one certainly bears re-watching.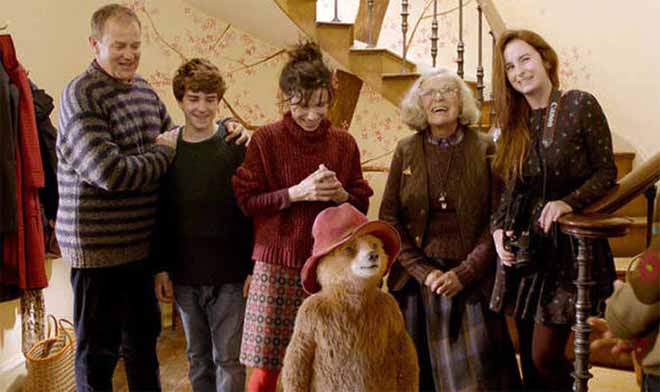 Some family movies just get everything right – and heart, humor and pacing are all working like clockwork in this second outing for the marmalade-munching bear. Fun for all the family without crudeness, dodgy pop culture jokes or anything cloying, this is an absolute delight, and very welcome in 8th place.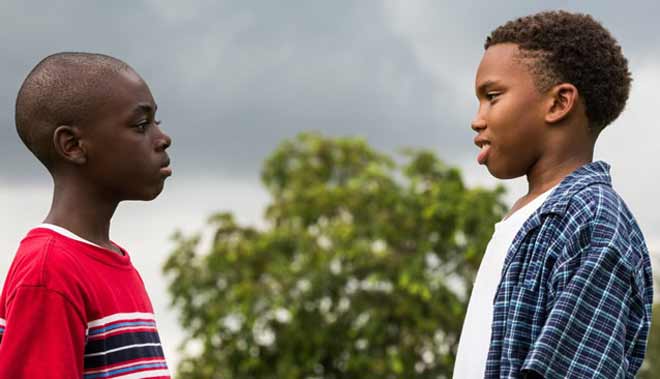 The critical success of this movie is well-deserved – and while we may have only just seen it in 2017, it remains one of the longest-lasting cinematic experiences we've had all year. An important tale told in three sections, Moonlight may not be to all tastes – but it begs an audience with good reason.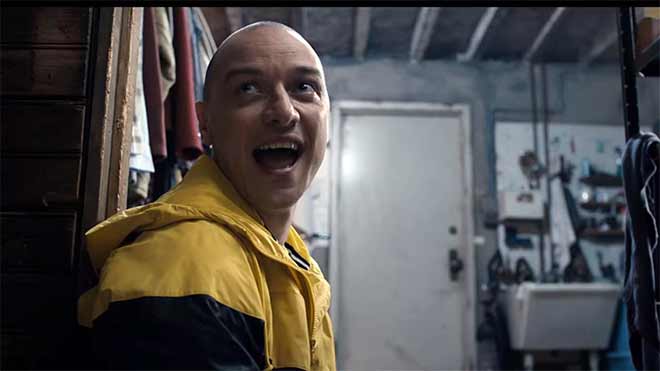 M Night Shyamalan is back in a movie that re-invents the last-minute twist – and one which truly cements James McAvoy, who has unfortunately been largely known merely as 'Young Professor Xavier' in recent years, as one of the finest actors working on the big screen today. An absolute spine-melter, and one that deserved the 4.5 star treatment on re-watch.
5. SPIDER-MAN: HOMECOMING (4.5 STARS)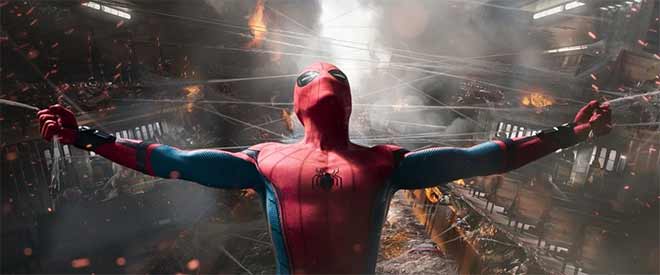 Do we feel a little odd placing Spidey above the likes of Moonlight? Perhaps – but we weren't ready for just how good the web-slinger's return would be. The important thing to remember about Homecoming is that, finally, someone got Peter Parker right – a fantastically funny script, a blistering pace and lots and lots of Marvel fanservice abound – one of the finest superhero origin stories you'll see, and surprisingly humble to boot.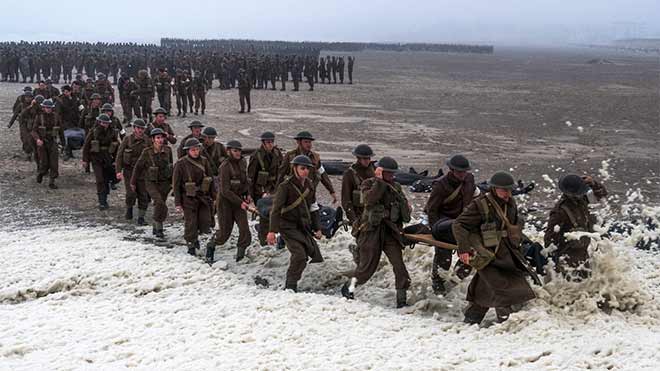 There was little doubt that Christopher Nolan's beautiful yet harrowing war epic would be dumfounding and in a good way – and may 'best of 2017' lists have it right up there at the top. A cinematic experience like no other, the movie explores the effects of war through the very eyes and ears of those in the fray – an important and sensitive movie which will last the years as a modern epic.
3. STAR WARS: THE LAST JEDI (4.5 STARS)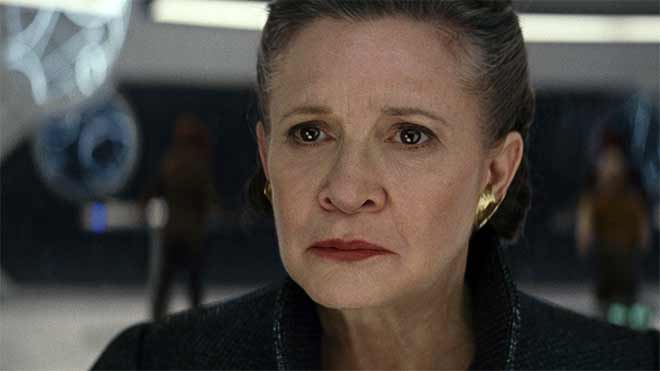 Come on. There was never any doubt that Episode VIII would be good – but The Last Jedi is nothing short of breath-taking. From a visual perspective, Star Wars has never looked better – and with touches of humor and gentle fan service scattered throughout that remain fairly unprecedented for the series, this one may well have changed the game completely. Remove that awful bit with a certain character sailing through the void of space and it could've gone all the way to five stars.
2. LA LA LAND (4.5 STARS – 5 ON REFLECTION)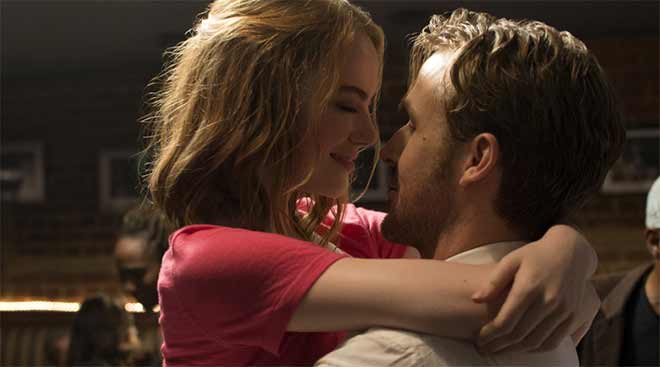 Yes – we only just got to see the movie everyone was talking about when our calendars just tipped over last January. La La Land deserves every plaudit it has ever received. Touching, well-paced, impeccably performed and full of character and wit the likes of which we've barely seen – this is a movie that sticks with you – and, if you are a certain type of person, it will break you – and hard. An absolutely wonderful watch.
1. THOR: RAGNAROK (4.5 STARS – 5 ON REFLECTION)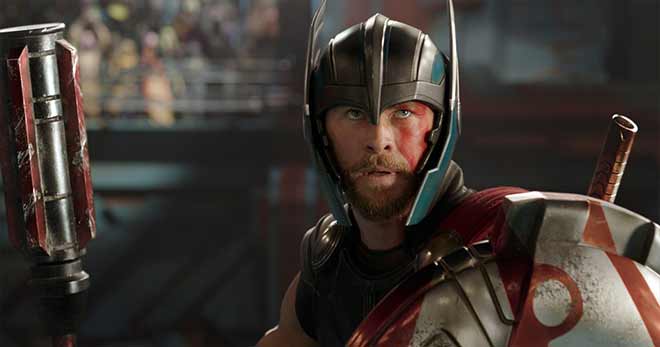 Yes – rub your eyes – we're crowning a Marvel movie as the best of the year. In fact, it deserved a 5 on reflection. But why? What makes Thor 3 the most enjoyable – the most gripping – and the biggest game-changer of all of the superhero movies that have come to pass? We're not necessarily big comic book movie fans here – but Thor: Ragnarok is just pure, unadulterated joy. Joy in the script – in the touches of humor, the vivid and wildly adapting aesthetics – joy in the returning and debuting cast and scene-stealing side characters – and joy in the fact that not a minute drags for the whole of the runtime. Looking at your watch during a comic book movie at some point is par for the course – but Thor 3 is having the time of its life – it's big, it's daft, it moves in grand directions for anyone invested in Marvel even slightly, and it genuinely surprises. It's a movie we would happily sit down and watch again, regardless of mood or occasion. Thor: Ragnarok is One News Page's movie of the year – and long may it stand as Marvel's shining example.
-- Honorary Mentions --
Blade Runner 2049 – Gorgeous movie – perhaps a little excluding for those who like a certain type of cinema, but one which should sit proudly alongside the original. A daring move that paid off.
Hacksaw Ridge – Again, we saw this late – but it stays with us. Brutal, unflinching, and captivating – Mel Gibson behind the camera has never been better.
Christine – Haunting, desperate and easily one of the strangest pictures from 2017, not a happy little film but an important story nonetheless – and one that bears watching.
Wonder Woman – DC shoots and scores! A fantastic superhero tale that's well-paced, gently funny and very, very entertaining.
Sing – Despite a fairly trite concept and an ending that really deflates matters, this is a family-friendly movie that does an awful lot – deceptively complex and a breath of fresh air from the studio behind 'Despicable Me' and the banal 'Secret Life of Pets' (our opinion!).
To see all our movie reviews, visit Graham's Movie Reviews section here on One News Page.
You Might Like
Related news from verified sources
Interesting things to know about Salman Khan and Katrina Kaif-starrer Bharat
Bharat, starring Salman Khan, Katrina Kaif, Disha Patani, Tabu, Sunil Grover, and others released today, June 5. The film started making headlines right from...
Mid-Day
1.4 million Indian tourists visited America in 2018: US tourism official
Unfazed by President Donald Trump's tough immigration policies and visa restrictions, a record 1.4 million Indian tourists visited the United States in 2018,...
Mid-Day
Top stories of the day: Centre wants 'one nation, one ration card' in a year; Modi winds up Japan visit, and more
Here are the top news stories of the day.
Hindu
•More original news reports from newsR