JK Rowling gets death threat after support for Salman Rushdie

Saturday, 13 August 2022
JK Rowling is working with police after receiving a death threat over her support for Sir Salman Rushdie.
You Might Like
💡 newsR Knowledge: Other News Mentions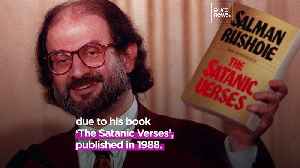 "I'm lucky": Salman Rushdie speaks out in first interview since New York attack

In his first interview since being attacked with a knife at a literary event in New York last year, Salman Rushdie expressed gratitude for having survived the incident
Credit: euronews (in English) Duration: 01:32
Published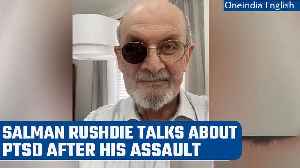 Salman Rushdie addresses knife assault ahead of his new novel 'Victory City' | Oneindia News

Last year, British author Salman Rushdie was assaulted in a vicious knife attack. In an interview published Monday ahead of the release of his new novel 'Victory City', he said that he finds it "very difficult" to write after being stabbed last year. #SalmanRushdie #SalmanRushdieAssault #VictoryCity
Credit: Oneindia Duration: 02:01
Published
Related videos from verified sources
Writers gather in support of author Salman Rushdie

Hundreds gathered in front of the New York Public Library on Friday, (August 19), to hear writers speak out in solidarity with the acclaimed novelist Salman Rushdie who was stabbed repeatedly at a..
Credit: Rumble Duration: 01:34
Published
Salman Rushdie stabbed at lecture in New York | LiveNOW from FOX

Salman Rushdie, the author whose writing led to death threats from Iran in the 1980s, was attacked Friday as he was about to give a lecture in western New York. His condition is unknown at this time.
Credit: Rumble Duration: 01:37
Published
NYSP hold press conference on Salman Rushdie attack

Salman Rushdie, the author whose writing led to death threats from Iran in the 1980s, was attacked Friday as he was about to give a lecture in western
Credit: Rumble Duration: 18:08
Published
Related news from verified sources