COVID lab blunder linked to deaths of 20 people, investigators estimate

Tuesday, 29 November 2022
A mistake at a lab which saw thousands of positive COVID-19 cases reported as negative could have led to the deaths of 20 people, according to new estimates.
You Might Like
💡 newsR Knowledge: Other News Mentions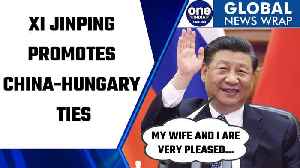 Xi Jinping encourages Hungarian youths to learn more about China | China-Hungary ties| Oneindia News

Xi Jinping encourages Hungarian youth to inherit China-Hungary friendship; US Republicans oust Ilhan Omar from key House committee over remarks on Israel; Hong Kong to distribute 5 lakh free air tickets to attract tourists after Covid curbs; Vladimir Putin evokes Stalingrad to justify the invasion of Ukraine. #XiJinping #China #Hungary
Credit: Oneindia Duration: 02:49
Published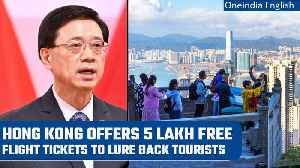 Hong Kong to distribute 5 lakh free air tickets to attract tourists after Covid curbs |Oneindia News

According to the latest reports, Hong Kong is ready to welcome the world back after a lull of more than three years over tough Covid curbs. As per reports, on Thursday, Hong Kong leader John Lee unveiled a promotion campaign that will include 5,00,000 free flights to lure visitors, businesses and investors back to the financial hub. #HongKong #FreeTickets #JohnLee
Credit: Oneindia Duration: 02:14
Published
India logs 99 fresh Covid cases
India saw a single-day rise of 99 coronavirus infections and no deaths, according to Union health ministry data updated on Friday. The total tally of Covid cases..
IndiaTimes
Related videos from verified sources
Emergency Warning to the British, Canadian, Australian, Indian Parliaments & US Senate & Congress

Dear Members of Parliament representing the Free Citizens of India, Currently, a consortium of hundreds of Lawyers and Medical experts/Doctors are in the process of initiating multiple lawsuits..
Credit: Rumble Duration: 03:26
Published
Dr. Richard Moskowitz - Outspoken Critic of Vaccine Program

I am extremely concerned about the fact that the novel gene-based Covid vaccines are resulting in deaths, sometimes of quite young people, or causing miscarriages, blindness, neurological symptoms and..
Credit: Rumble Duration: 02:00
Published
Tucker Carlson Tonight: COVID Jab is Dangerous for Some People

Nov. 23, 2022--Vaccine science, vaccine injury, informed consent, Pfizer, infertility. Danielle's story of injury and finding physicians to help. WaPo now reporting that vaccinated people now..
Credit: Rumble Duration: 05:52
Published
Related news from verified sources