Cristiano Ronaldo signs with Saudi Arabian side Al-Nassr FC

Friday, 30 December 2022
Cristiano Ronaldo has signed for Saudi Arabian team Al-Nassr FC, according to the club.
💡 newsR Knowledge: Other News Mentions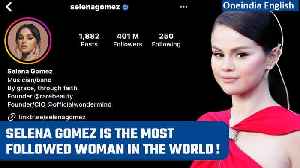 Selena Gomez became the 1st female artist to cross 400 million followers on Instagram| Oneindia News

Selena Gomez is the first woman to have 400 million followers on Instagram, making her history.She now has the third-highest number of followers on the network, after football stars Lionel Messi and Cristiano Ronaldo. #SelenaGomez #CristianoRonaldo #LionelMessi
Credit: Oneindia Duration: 04:04
Published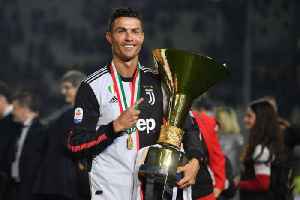 Happy Birthday, Cristiano Ronaldo! (Sunday, February 5th)

Happy Birthday, Cristiano Ronaldo!. Cristiano Ronaldo dos Santos Aveiro turns 38 years old today. Here are five fun facts about the famous soccer player. 1. When he was younger, he was nicknamed "cry-baby" because he would throw temper tantrums and "little bee" because he was so fast. 2. He was the first player to win four European Gold Shoes and 100 Champions League Matches. 3. Ronaldo is one of the highest-paid soccer players in the world. 4. He was the fourth soccer player to be represented as a wax figure at Madame Tussauds in London. 5. Ronaldo has been ranked the world's most famous athlete by ESPN and the best player of all time by the Portuguese Football Federation. Happy Birthday, Cristiano Ronaldo!
Credit: Wibbitz Top Stories Duration: 00:55
Published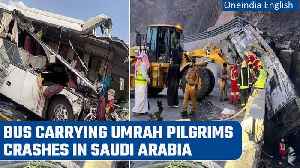 Saudi Arabia: At least 20 Umrah pilgrims lose life, 29 injured in bus crash | Oneindia News

A bus ferrying pilgrims to the holy city of Mecca burst into flames after a collision on a bridge on Monday, killing 20 people and injuring more than two dozen others, Saudi state media reported. The incident in the southern province of Asir highlights persistent challenges to safely transporting worshippers to Mecca and Medina, the holiest cities in Islam. #SaudiArabia #SaudiBusAccident #BusAccident
Credit: Oneindia Duration: 02:16
Published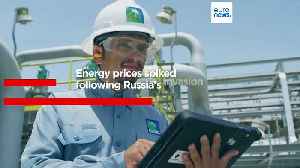 Saudi oil giant Aramco reports record profit of €151 billion for 2022

Aramco is the latest energy company to announce record earnings in 2022, helped by soaring energy prices following Russia's war in Ukraine.
Credit: euronews (in English) Duration: 01:00
Published
You Might Like
Related videos from verified sources
Related news from verified sources