Police investigating 'grossly offensive' messages sent to MP after she spoke out about Andrew Tate

Wednesday, 1 February 2023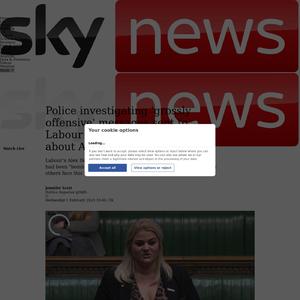 South Wales Police are investigating "abusive and grossly offensive" messages sent to a Labour MP after she spoke out against controversial influencer Andrew Tate.
You Might Like
💡 newsR Knowledge: Other News Mentions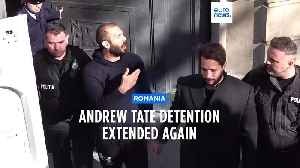 Romanian authorities extend Andrew Tate's detention for a further 30 days

A court in Romania agreed to extend Andrew Tate's detention yet again. The social media influencer will remain in jail for another 30 days on suspicion of organised crime and human trafficking.
Credit: euronews (in English) Duration: 00:37
Published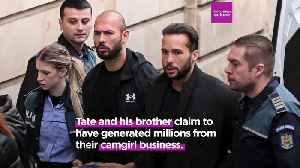 Romania's camgirl industry fears being tainted by Andrew Tate arrest

Tate and his brother are accused of running a sex trafficking ring in Romania, but many in the country's booming camgirl industry fear the bad press will have negative consequences for their legitimate businesses.
Credit: euronews (in English) Duration: 02:21
Published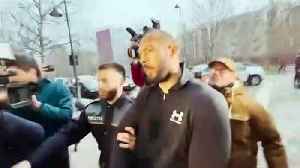 Andrew Tate Speaks Out Against SECOND Detention Extension

Andrew Tate appeared in court on Wednesday to appeal against a second 30-day extension of his detention. Report by Braybrooks. Like us on Facebook at http://www.facebook.com/itn and follow us on Twitter at http://twitter.com/itn
Credit: ODN Duration: 01:31
Published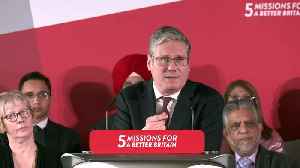 Starmer outlines four goals to 'make Britain's streets safe'

Restoring trust in police and halving the level of violence against women and girls were among Sir Keir Starmer's four goals announced today to "make Britain's streets safe". Speaking in Stoke-on-Trent, the Labour leader said: "I won't have our commitment to justice called into question and I won't stop until working people feel protected … this mission, crime and justice, is my life's work." Report by Buseld. Like us on Facebook at http://www.facebook.com/itn and follow us on Twitter at http://twitter.com/itn
Credit: ODN Duration: 01:55
Published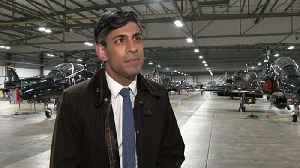 Sunak denies needing Labour votes to pass Stormont Brake

The prime minister has denied that he had to rely on Opposition support to get the first part of his Windsor Framework Brexit deal, known as the Stormont Brake, through Parliament. Rishi Sunak said: "There was incredibly strong support for the Windsor Framework … it passed very solidly with Conservative votes and that's because it is a good deal." Report by Buseld. Like us on Facebook at http://www.facebook.com/itn and follow us on Twitter at http://twitter.com/itn
Credit: ODN Duration: 00:48
Published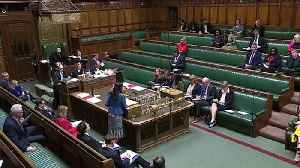 Braverman says MP owes UK an apology for stopping deportatio

Suella Braverman 'invites' Labour MP - Marsha de Cordova - to "apologise to the nation" for "campaigning" to stop the government from deporting "a serious foreign criminal". The home secretary takes questions in the Commons on her immigration plan following her visit to Rwanda over the weekend. Report by Rowlandi. Like us on Facebook at http://www.facebook.com/itn and follow us on Twitter at http://twitter.com/itn
Credit: ODN Duration: 01:10
Published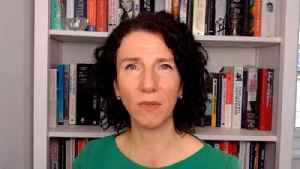 Labour says industrial action was 'avoidable'

Labour party Chair Anneliese Dodds says industrial action has been "going on for months and it was avoidable" but the government wouldn't "swallow their pride and sit down" with the NHS. She says the Conservatives "don't mind the impact strikes have on the NHS" and that when Labour was in power, they "took responsibility" and "worked to prevent" strikes. Report by Rowlandi. Like us on Facebook at http://www.facebook.com/itn and follow us on Twitter at http://twitter.com/itn
Credit: ODN Duration: 00:57
Published
Related videos from verified sources