Royal Mail referred to regulator over 'systemic letter delivery failures'

Thursday, 16 March 2023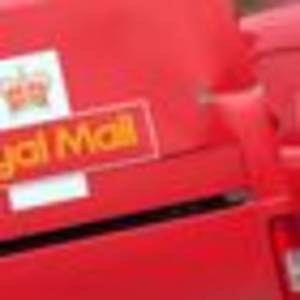 Royal Mail has been referred to the industry regulator by a committee of MPs which has accused the company of failing in its duty to deliver letters six days a week and questioned whether its management is negligent.
You Might Like
💡 newsR Knowledge: Other News Mentions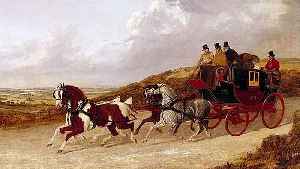 Air mail: Orkney residents to receive post by drone

The UK's first drone delivery service which can be conducted on a permanent basis has been launched in Orkney to provide locals with their mail. Royal Mail and Skyports Drone Services have launched the service to deliver letters and parcels from the Mainland to the islands of Graemsay and Hoy. While the service will initially operate for three months, it could be continued on a permanent basis under existing regulatory frameworks due to Orkney's unique landscape and the proximity of the islands to one another. The drone service is expected to significantly improve service levels and delivery times to Graemsay and Hoy, as weather and geography can cause disruption to delivery services. Report by Jonesia. Like us on Facebook at http://www.facebook.com/itn and follow us on Twitter at http://twitter.com/itn
Credit: ODN Duration: 01:53
Published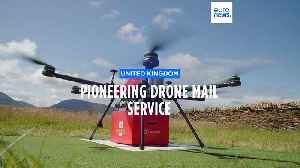 UK's Royal Mail launches its first permanent postal drone delivery service

The UK launches its first permanent postal drone delivery service on the Orkney islands off the coast of Scotland.
Credit: euronews (in English) Duration: 00:35
Published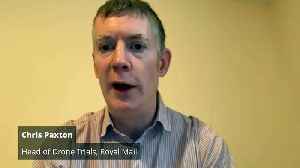 Royal Mail trials drones for Orkney deliveries

Chris Paxton, Head of Drone Trials at Royal Mail, discusses the prospect of using drones for postal deliveries. He emphasises that while drones won't replace the essential role of postmen and postwomen, they can significantly assist postal workers in their tasks. Mr Paxton says the technology opens up possibilities for delivering mail to remote and hard-to-reach locations like Orkney Island, where ongoing drone trials are taking place. Report by Covellm. Like us on Facebook at http://www.facebook.com/itn and follow us on Twitter at http://twitter.com/itn
Credit: ODN Duration: 00:54
Published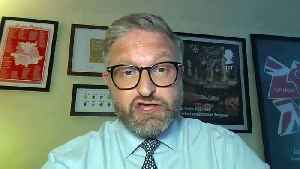 ROYAL MAIL: There must be a cut off point to use old stamps

David Gold from the Royal Mail speaks about today's deadline to use stamps without a barcode. Mr Gold defends the surcharge for using old stamps from tomorrow, saying that it "not meant as a punishment," but to ensure that "Royal Mail gets paid the correct fee for the delivery of the item." Report by Rowlandi. Like us on Facebook at http://www.facebook.com/itn and follow us on Twitter at http://twitter.com/itn
Credit: ODN Duration: 01:42
Published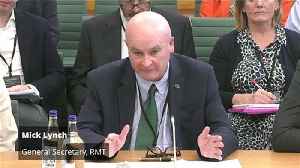 Mick Lynch: Station ticket office consultation is a sham

RMT General Secretary Mick Lynch tells MPs at the Transport Select Committee that the consultation into proposals for a widespread closure of railway station ticket offices in England is "a sham". Report by Blairm. Like us on Facebook at http://www.facebook.com/itn and follow us on Twitter at http://twitter.com/itn
Credit: ODN Duration: 00:31
Published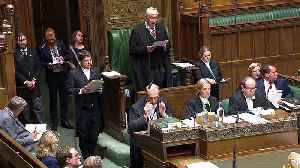 Commons Speaker addresses China spy allegations

The Speaker of the House of Commons has sought to reassure MPs over parliamentary security, after a it emerged a researcher at the heart of Parliament had been arrested on suspicion of spying for China. Sir Lindsay Hoyle said: "The House follows the same vetting procedures as the government … we keep our security arrangements under review at all times, in order to deal with the evolving threats." Report by Buseld. Like us on Facebook at http://www.facebook.com/itn and follow us on Twitter at http://twitter.com/itn
Credit: ODN Duration: 02:02
Published