Petrol bombs thrown and shots fired at Pakistan police as they raid Imran Khan's home

Saturday, 18 March 2023 ()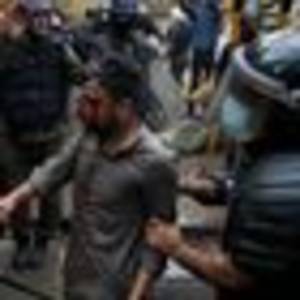 Petrol bombs and stones have been hurled at police in Pakistan as they raided the home of former prime minister Imran Khan, during which shots were also fired.
Video Credit: AFP English - Published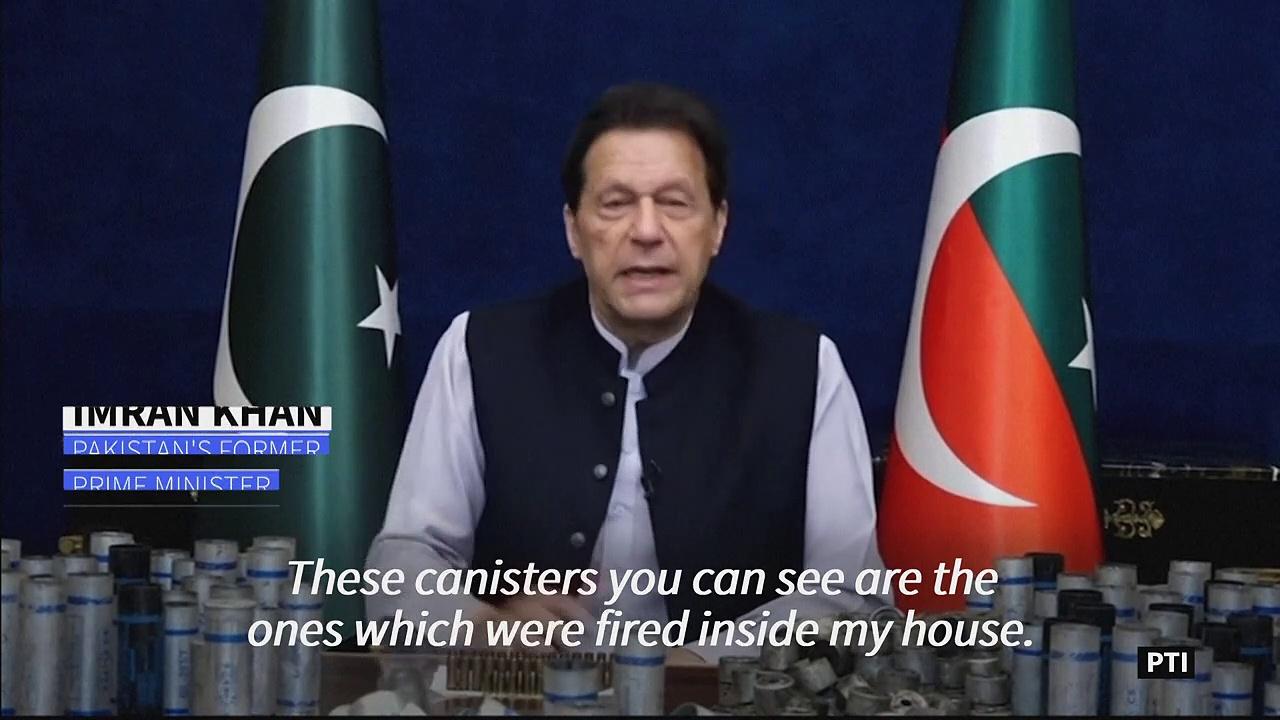 Ex-PM Imran Khan accuses Pakistan's police of trying to kill him

01:46

Imran Khan accuses the police of attempting to kill him as clashes broke out outside the former Pakistani Prime Minister's Lahore residence. Police and paramilitary rangers attempting to arrest the country's onetime cricket captain fought pitched battles with supporters of Khan's Pakistan...
You Might Like
💡 newsR Knowledge: Other News Mentions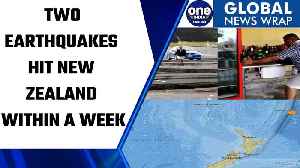 New Zealand: Two earthquakes hit Kermadec Islands within a span of two days | Oneindia News

New Zealand: Two earthquakes hit Kermadec Islands within a span of two days; Cyclone Freddy brings deadly flooding to South East Africa; 186 US banks at risk as SVB collapses; Police barge inside Imran Khan's house to arrest him; Flash floods hit quake-affected cities in Turkey; US and South Korea kick off the largest drills in 5 years; Oscars 2023: Who won what?;North Korea fires ballistic missiles amid US-South Korea air drills; Russian jet collides with American drone, triggers controversy #NewZealand #NewZealandEarthquake #KermadecIslands
Credit: Oneindia Duration: 08:03
Published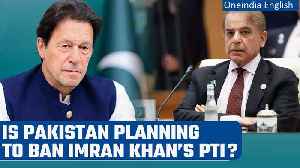 Pakistan government is looking to ban Imran Khan's PTI | Oneindia News

Reports are coming from Pakistan that the Shehbaz Sharif government is planning to declare Imran Khan's political party PTI as 'proscribed'. #ImranKhan #ShehbazSharif #Pakistan
Credit: Oneindia Duration: 01:35
Published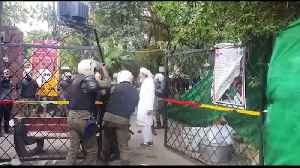 Pakistan Police Storm Imran Khan's Home

Police in Pakistan have stormed former Prime Minister Imran Khan's residence in the city of Lahore on Saturday, after someone reportedly opened fire from the roof of the building. At least 30 people were arrested as witnesses said police attempted to disperse Khan supporters by firing tear gas and chasing them to several homes. Mr Khan has hit back at the storming of his home, claiming it was intended to take him 'away to prison'. Report by Hajariv. Like us on Facebook at http://www.facebook.com/itn and follow us on Twitter at http://twitter.com/itn
Credit: ODN Duration: 01:33
Published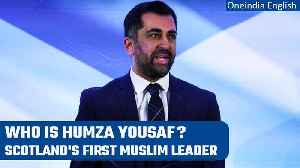 Humza Yousaf: Pakistan-origin man becomes Scotland's first Muslim leader | Know all | Oneindia News

On Monday, Humza Yousaf beat his competitors to become the head of the governing Scottish National Party (SNP). The 37-year-old became the first Muslim leader of a major UK political party and also the first Muslim to lead a country in Western Europe. #HumzaYousaf #Scotland #SNP
Credit: Oneindia Duration: 02:39
Published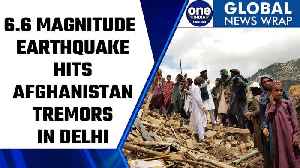 Afghanistan and Pakistan rocked by a powerful 6.6 magnitude earthquake | Oneindia News

Afghanistan and Pakistan rocked by a powerful 6.6 magnitude earthquake; Pro-Khalistani Supporters in UK storm Indian High Commission; 700 Indian students in Canada face deportation; US conducts airstrikes in Syria after Iranian drone attack; 5 Dead as Tanzania detects first-ever Marburg Virus outbreak; Israel launches aerial attacks at Aleppo airport in Syria; Donald Trump Arrest: US prepares for unprecedented likely arrest of former President; Emmanuel Macron survives the no-confidence motion; South Korea, US to hold largest live-fire drills amid North Korea tensions #AfghanistanEarthquake #EarthquakePakistan #Earthquake
Credit: Oneindia Duration: 06:53
Published
Related videos from verified sources