COVID and flu vaccines rolled out to avoid 'twindemic' amid emergence of new variant

Sunday, 10 September 2023
COVID and flu vaccines are rolling out across England today having been brought forward after a new coronavirus variant emerged in the UK.
💡 newsR Knowledge: Other News Mentions
You Might Like
Related videos from verified sources
Mandate repealed but new ones coming || Leslie Manookian

Los Angeles recently repealed its school employee Covid vaccine mandate as legal pressure continued from a lawsuit by the Health Freedom Defense Fund, headed by Leslie Manookian. New mandates, however,..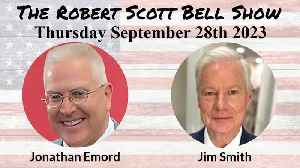 The RSB Show 9-28-23 - Jonathan Emord, First Amendment CISA, Dems hate freedom, Mask mandate support, Jim Smith, Trinity School

TODAY ON THE ROBERT SCOTT BELL SHOW: Jonathan Emord, EmordForVA.com, First Amendment CISA, Dems against freedom, Liberal mask mandate support, New York Fed COVID-19 firings, CDC flu shot strategy,..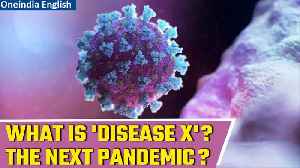 'Disease X' likely to be 20x deadlier than Covid-19, says expert | Know all about it | Oneindia News

Healthcare professionals in the United Kingdom are gearing up for a potential new pandemic 'Disease X'. According to experts, the new virus may be deadlier than Covid-19 and may have a similar..
Credit: Oneindia Duration: 02:28
Published
Related news from verified sources