International racket offering jobs to Indians in Thailand busted, over 60 trafficked to Myanmar instead

Sunday, 18 September 2022
Over 60 Indians were illegally brought to Myanmar with job offers to Thailand.
You Might Like
💡 newsR Knowledge: Other News Mentions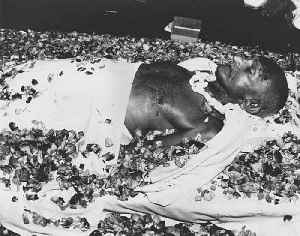 This Day in History: Gandhi Is Assassinated

This Day in History:, Gandhi Is Assassinated. January 30, 1948. The political and spiritual leader of the Indian independence movement was assassinated in New Delhi by a Hindu fanatic. Known as Mahatma, or "the great soul," Gandhi's methods of civil disobedience influenced leaders of civil rights movements around the world. He organized his first campaign of satyagraha, or mass civil disobedience, in 1906 while working as a lawyer in South Africa. Five years after returning to India, Gandhi launched a new satyagraha in 1919 in protest of Britain's mandatory military draft of Indians. For the next two decades, he led fasts, marches, worked for India's poor and was often imprisoned. In 1942, Gandhi launched the "Quit India" movement, which called for a total British withdrawal from India. On August 15, 1947, Britain agreed to create the two new independent states of India and Pakistan. When he was killed, Gandhi was on a vigil to heal the religious strife between Hindus and Muslims in his country
Credit: Wibbitz Top Stories Duration: 01:02
Published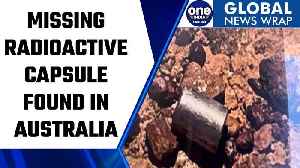 Missing radioactive capsule found in Australia | Oneindia News

Missing radioactive capsule found in Australia;'Silent strike' marks two years of military rule in Myanmar;Iran dancing couple given 10-year jail sentence;Ukraine deserves to join NATO, says new Czech leader #RadioactiveCapsule #Australia #MissingRadioactiveCapsule
Credit: Oneindia Duration: 03:38
Published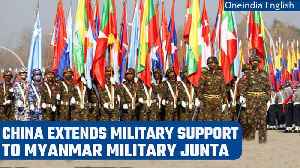 China supports Myanmar's military junta diplomatically as well as militarily: report |Oneindia News

Europe Asia Foundation reported that China has extended diplomatic and military support to the army leaders in Myanmar. The military junta takeover in Myanmar will complete its second year in February. #MyanmarMilitary #MyanmarChina #MyanmarMilitaryJunta
Credit: Oneindia Duration: 02:01
Published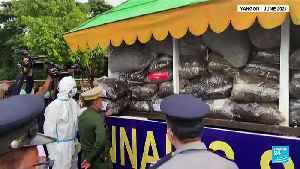 Myanmar opium farming booming after coup, UN finds


Credit: FRANCE 24 English Duration: 01:25
Published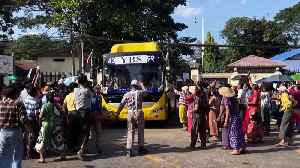 Watch: Buses carrying freed prisoners leave Yangon jail on Myanmar's independence day

Buses carrying freed prisoners leave Yangon's Insein prison as Myanmar's junta releases over 7,000 people to mark the 75th anniversary of independence from Britain, without specifying whether the amnesty would include those jailed as part of its crackdown on dissent.
Credit: euronews (in English) Duration: 01:00
Published
Aung San Suu Kyi sentenced to 7 years in prison by Junta court for corruption | Oneindia News *News

Myanmar's leader Aung San Suu Kyi was sentenced to 7 years of prison by a Junta court on Friday for alleged corruption. #AungSanSuuKyi #Myanmar #JuntaCourt
Credit: Oneindia Duration: 01:39
Published
Related news from verified sources