WHO issues medical product alert on four cough syrups made by India's Maiden Pharmaceuticals

Wednesday, 5 October 2022
The World Health Organization (WHO) on Wednesday issued a medical product alert on four cough and cold syrups made by India's Maiden Pharmaceuticals Ltd, potentially linking it to acute kidney injuries and 66 deaths among children in Gambia.WHO said it was conducting further investigation with the company and regulatory authorities in India.
You Might Like
💡 newsR Knowledge: Other News Mentions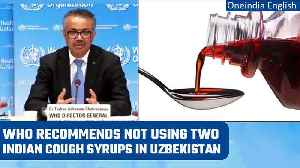 WHO recommends not using 2 Indian cough syrups in Uzbekistan | Oneindia News *News

The World Health Organization (WHO) has recommended that two cough syrups made by Noida-based company Marion Biotech should not be used for children in Uzbekistan. The recommendation against the two cough syrups was issued in a medical product alert on Wednesday where th WHO said that the "substandard medical products", manufactured by Marion Biotech, "are products that fail to meet quality standards or specifications and are therefore out of specification." #WHO #Uzbekistan #IndianCoughSyrups
Credit: Oneindia Duration: 02:17
Published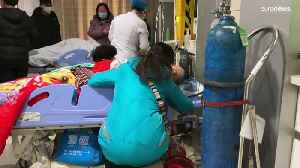 WHO concerned about 'risk to life' in China amid COVID surge

The head of the World Health Organization said Wednesday the agency is "concerned about the risk to life in China" amid the coronavirus' explosive spread across the country and the lack of outbreak data from the Chinese government.
Credit: euronews (in English) Duration: 01:12
Published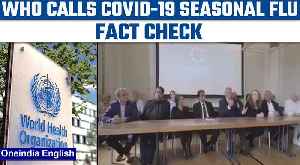 Did WHO term Covid-19 as the seasonal flu? Fact Check | Oneindia News *News

An old video is currently going viral on social media in which a group of scientists is seen calling Covid-19 as the seasonal flu, watch this video to know about the fact check of the video. #Covid-19 #WHO #FactCheck
Credit: Oneindia Duration: 02:31
Published
Related news from verified sources