Man held for Australia beach murder

Friday, 25 November 2022
Based on inputs shared by the CBI and Interpol, Delhi Police on Friday arrested a 38-year-old man accused of killing an Australian woman at a beach in Queensland in 2018. The accused has been identified as Rajwinder Singh from Moga, Punjab.
Video Credit: Rumble - Published
Wants to shoot fish, a man is even attacked by a crocodile!

01:16

A 28-year-old man from North Maluku who was shooting fish on the beach was attacked by a crocodile waiting on the beach. Fortunately, a colleague of the victim quickly rescued the victim and asked the residents for help to take him to the hospital. As a result of this incident, the victim lost his...
You Might Like
💡 newsR Knowledge: Other News Mentions
Covid in India: 2nd BF.7 case detected within 2 days| Oneindia News *News

2nd case of Omicron BF.7 variant detected in India, two cases in two days; CBI arrests Videocon chairman Venugopal Dhoot in ICICI Bank money laundering case; Kashmiri pandits hold a protest in Jammu against the govt over the issue of rehabilitation; Fog engulfs North India, visibility dips to zero in some places #Covid #CovidIndia #BF.7Omicron
Credit: Oneindia Duration: 03:17
Published
Ex-ICICI Bank CEO Chanda Kochhar, husband arrested in loan fraud case | Oneindia News *News

Former ICICI Bank CEO Chanda Kochhar and her husband Deepak Kochhar were arrested by the CBI on Friday in a loan fraud case. The duo were allegedly involved in a case linked to irregularities in an over ₹ 3,000-crore loan provided to the Videocon Group when Kochhar was heading the private sector bank. #ChandaKochhar #ICICIBank #CBI
Credit: Oneindia Duration: 02:35
Published
Anil Deshmukh granted bail in corruption case being probed by CBI | Oneindia News *News

Anil Deshmukh granted bail in corruption case being probed by CBI, will stay in jail for 10 days; Jyotiraditya Scindia visits Terminal 3 of Delhi airport after complaints of chaos; Bhupendra Patel to take oath as Gujarat CM for second consecutive term today; Heavy rush at Sabarimala, more than a lakh visit temple over weekend #AnilDeshmukh #CBI #EnforcementDirectorate
Credit: Oneindia Duration: 03:10
Published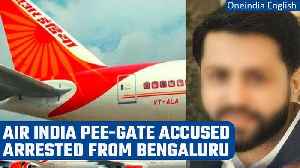 Air India horror: Accused Shankar Mishra arrested from Bengaluru | Oneindia News *Breaking

The Mumbai-based man and former Wells Fargo VP accused of urinating on a woman co-passenger during an Air India flight has been arrested from Bengaluru after absconding for several days. A Delhi Police team had been trying to zero in on his location through Friday night. #AirIndiaHorror #AirIndia #ShankarMishraArrested
Credit: Oneindia Duration: 02:43
Published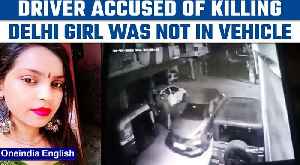 Kanjhwala case: Driver accused of dragging Anjali was not inside the vehicle | Oneindia News *News

Delhi Police who is investigating the Kanjhwala case said that the man accused of driving the car that hit the 20-year-old Anjali was not even in the vehicle. #Kanjhwalacase #AnjaliSingh #DelhiPolice
Credit: Oneindia Duration: 02:01
Published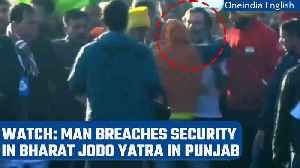 Bharat Jodo Yatra: Security breach as man hugs Rahul Gandhi in Hoshiarpur | Oneindia News*News

Today, a man in Punjab's Hoshiarpur ran towards Congress MP Rahul Gandhi while he was walking during his pan-India foot march, the Bharat Jodo Yatra, and hugged him, raising concerns over his security cordon. #BharatJodoYatra #RahulGandhi #Hoshiarpur
Credit: Oneindia Duration: 02:04
Published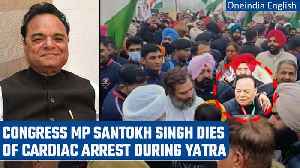 Bharat Jodo Yatra: Congress MP Santokh Singh dies of cardiac arrest | Oneindia News *Breaking

Congress MP Santokh Singh Chaudhary died of a heart attack during Bharat Jodo Yatra in Punjab this morning. Santokh Singh Chaudhary collapsed during the foot march in Phillaur. He was rushed to a hospital in Phagwara where he died later. #BharatJodoYatra #SantokhSinghChaudhary #RahulGandhi
Credit: Oneindia Duration: 02:13
Published
Related videos from verified sources
Related news from verified sources