AAP might not open account in Gujarat, says Amit Shah

Wednesday, 30 November 2022
You Might Like
💡 newsR Knowledge: Other News Mentions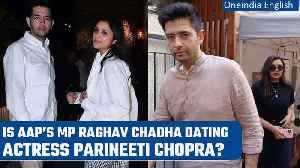 Parineeti Chopra spotted with AAP MP Raghav Chadha on lunch & dinner; Rumors emerge | Oneindia News

Actress Parineeti Chopra and AAP MP Raghav Chadha were reportedly out to dinner in Mumbai on Wednesday when they were caught together. They had lunch together once more on Thursday, which led to rumors that they might be dating. #RaghavChadha #ParineetiChopra #AAP
Credit: Oneindia Duration: 03:24
Published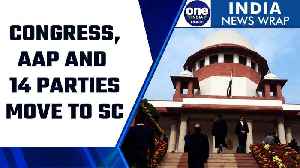 Congress, AAP and other 14 opposition parties move to Supreme court | Oneindia News

14 opposition parties including AAP, Congress and other moved to the Supreme of India against the centre. #AAP #Congress #SupremeCourtofIndia
Credit: Oneindia Duration: 02:43
Published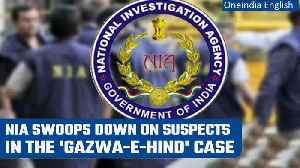 NIA conducts raids at several places in the 'Gazwa-e-Hind' case | Oneindia News

The National Investigation Agency has conducted searches at seven locations in Maharashtra, Gujarat and Madhya Pradesh in its ongoing probe in the Gazwa-e-Hind case. The case is linked to the radicalisation of impressionable youth over various social media platforms for carrying out violent terrorist acts. #NIA #NIAraids #Gazwaehind
Credit: Oneindia Duration: 02:01
Published
Related news from verified sources
SRK and Lata Mangeshkar's special bond
They were extremely fond of one another. Once at one of Lata Mangeshkar's live concerts Shah Rukh Khan had said, "I wish she could sing for me. " Lataji had...
IndiaTimes
Shah Rukh Khan gets what he wants
When you meet Shah Rukh Khan the first time, what impresses most is his gift of the gab. He speaks with a casual authority, as though he knows the gravity of...
IndiaTimes
Also reported by •DNA
SRK: My parents would be proud of my kids
Shah Rukh Khan made an appearance at an event in Sharjah on Friday and spoke candidly about his family. When the superstar was asked about how his parents would...
IndiaTimes