Lalu Prasad's kidney transplant surgery 'successful', says son Tejashwi Yadav

Monday, 5 December 2022
Rashtriya Janata Dal (RJD) chief Lalu Prasad's kidney transplant surgery was successful, his son and Bihar deputy chief minsiter Tejashwi Yadav confirmed. The 74-year-old former Bihar chief minister underwent the surgery in a Singapore hospital. Lalu's second daughter Rohini Acharya donated one of her kidneys to him.
You Might Like
💡 newsR Knowledge: Other News Mentions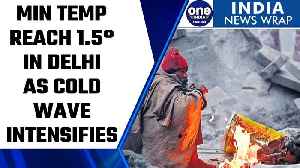 Cold wave: Minimum temperature reaches 1.5 degrees in Delhi ridge area | Oneindia News *News

Minimum temperature reaches 1.5 degrees in Delhi ridge area as cold wave intensifies; Uttarakhand government halts all construction projects, activities in Joshimath; Air India horror accused Shankar Mishra arrested and brought to Delhi; Bihar Caste based census begins today, Nitish Kumar says it will benefit all Delhi minimum temperature,Delhi climate,Delhi weather update,Winters in delhi,Cold wave in Delhi,Joshimath sinking,Cracks Joshimath,Joshimath landslide,Joshimath residents,Uttarakhand Joshimath news,Joshimath sinking news,Joshimath construction halted,Air India urination incident,Air India pee-gate,Air India accused arrested,Shankar Mishra arrested,Wells Fargo,Bihar,Caste-based census,Nitish Kumar,Tejashwi Yadav,Oneindia News,Oneindia english #ColdWave #DelhiWinters #Delhi
Credit: Oneindia Duration: 03:05
Published
No realignment with Nitish Kumar: BJP
BJP workers from across Bihar have been categorically told that there was no question of a realignment with "unpopular" chief minister Nitish Kumar, the party's..
IndiaTimes
Parliament Winter Session: EAM S Jaishankar gives reply to RJD MP Manoj Jha | Oneindia News*News

External Affairs Minister S Jaishankar gives a blunt response to RJD MP Manoj Kumar Jha's '2014-centric foreign policies' charge against the Modi government. Jaishankar asserts that 'yes, the policies are more dynamic and more effective after 2014.' #SJaishankar #ManojJha #ParliamentWinterSession
Credit: Oneindia Duration: 02:39
Published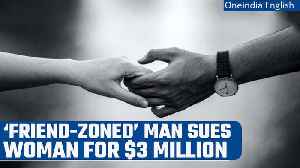 Singapore man sues woman after being 'friend zoned' | Oneindia News

A man in Singapore has sued a woman after she friend-zoned him. The man is suing the woman for an amount of $3 million. #Singapore #FriendZone #Relationship
Credit: Oneindia Duration: 01:42
Published