Air crash: Wing Commander Hanumanth Sarathi cremated with military honours in Belagavi

Sunday, 29 January 2023
Wing Commander Hanumanth Rao Sarathi, who was killed in a plane crash between Sukhoi-30MKI and Mirage-2000 aircraft in Madhya Pradesh, was cremated with full military honours. The two frontline combat aircraft of the Indian Air Force (IAF) crashed during a training mission in Madhya Pradesh's Morena district on Saturday, resulting in the death of Wing Commander Sarathi while two other pilots ejected safely.
💡 newsR Knowledge: Other News Mentions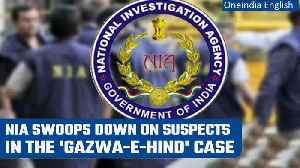 NIA conducts raids at several places in the 'Gazwa-e-Hind' case | Oneindia News

The National Investigation Agency has conducted searches at seven locations in Maharashtra, Gujarat and Madhya Pradesh in its ongoing probe in the Gazwa-e-Hind case. The case is linked to the radicalisation of impressionable youth over various social media platforms for carrying out violent terrorist acts. #NIA #NIAraids #Gazwaehind
Credit: Oneindia Duration: 02:01
Published
Will it rain in Delhi, UP today? Check rain forecast for this week; weather in Uttarakhand, Chennai and more
Several states other than Delhi, including Chennai, Uttarakhand, Gujarat, Maharashtra, Madhya Pradesh, Andhra Pradesh, Chattisgarh, Haryana, Karnataka, and..
DNA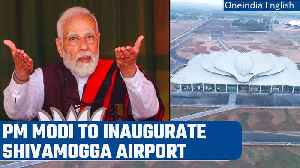 PM Modi to inaugurate Shivamogga airport and launch 2 railway projects in Karnataka | Oneindia News

Prime Minister Narendra Modi will inaugurate Shivamogga airport and lay the foundation for various development projects in Belagavi today. According to reports, this will be the prime minister's fifth visit to poll-bound Karnataka this year. #ShivamoggaAirport #NarendraModi #Belagavi
Credit: Oneindia Duration: 02:12
Published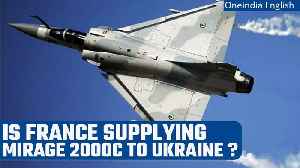 Ukraine War: France might supply Mirage 2000C jets to Zelensky's army | Oneindia News

France might be sending its Mirage 2000C jets to Ukraine after US has declined to send F-16 jets to the warring country. #UkraineWar #France #Mirage2000
Credit: Oneindia Duration: 02:00
Published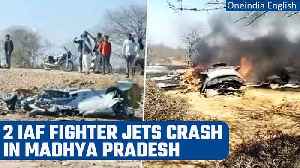 Madhya Pradesh: IAF's Sukhoi-30 and Mirage-2000 fighter jets crash in Morena | Oneindia News

Today, in Madhya Pradesh, two Indian Air Force fighter jets crashed in Morena. The administration said that both the pilots, who received injuries in the tragedy, have been ejected safely. The debris of both Su-30 and Mirage 2000 have been found. #PlaneCrash #IAF #Morena
Credit: Oneindia Duration: 01:41
Published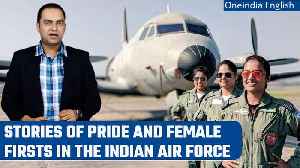 Women in Indian Air Force who made the country proud | International Women's Day 2023| Oneindia News

What could be more thrilling than flying in a fighter jet while protecting the skies of the motherland? Well, this Women's Day, we bring you the stories and valor of some of the bravest women in the modern era who never settled for anything less than free skies. India was one of the earliest countries in the world to induct women into the Air Force. While women in several other countries were fighting for equal voting rights, women in India were training shoulder to shoulder with men in the Indian Armed forces. You must have heard about Gunjan Saxena and Sreevidya Rajan who proved their mettle on the battlefield in the Kargil war of 1999. So today, we are going to talk about a few such women whose stories have not gotten much recognition from today's generation despite being so motivational. #IndianAirforceDay #InternationalWomensDay #WomenInIAF
Credit: Oneindia Duration: 04:59
Published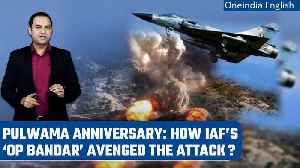 4 Years of Pulwama attack: Know 'Op Bandar'; India's surgical strike 2.0 |*Explainer | Oneindia News

Today is the 4th anniversary of the Pulwama attack…the attack in which 40 soldiers of the CRPF were martyred in 2019. Those CRPF soldiers were travelling in a bus that was a part of a convoy of over a thousand security personnel when an explosive-laden SUV had rammed into the convoy and had exploded. That was the deadliest terror attack witnessed in three decades of Kashmir's insurgency. And after some time, Pakistan's Jaish-e- Mohammad had claimed responsibility for this attack. In the wake of this, India's defence forces were given a free hand by the Prime Minister to decide the intensity, timing and scale of a retaliatory operation. Following this, the Indian Air Force had launched 'Operation Bandar' in a surprise attack to avenge the martyrdom of those CRPF personnel. In this video, we take a look at this operation by the Indian Air Force that destroyed the camps of those terrorists by crossing LOC. But before that, don't forget to like, share and subscribe to Oneindia. pulwama attack,pulwama terror attack, Op Bandar, Op Bandar IAF,pulwama attack anniversary,pulwama, pulwama attack anniversary 2023,pulwama attack news,pulwama attack crpf,pulwama crpf attack,pulwama news,crpf pulwama attack,pulwama attack 2023,pulwama attack video,pulwama attack latest news,pulwama attack anniversary news,pulwama attack fourth anniversary Oneindia English, Oneindia News #Pulwamaattack#Opbandar #IAF
Credit: Oneindia Duration: 05:18
Published
You Might Like
Related videos from verified sources
Related news from verified sources