Madhya Pradesh: 2 lakh devotees gather in grand feast at Gwalior's Devnarayan temple

Tuesday, 31 January 2023
Large meal was prepared by caterers using cement mixers in place of utensils, and it was loaded onto tractor trolleys before being served to devotees.
You Might Like
💡 newsR Knowledge: Other News Mentions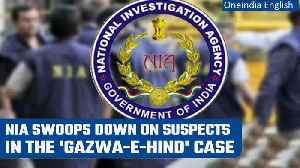 NIA conducts raids at several places in the 'Gazwa-e-Hind' case | Oneindia News

The National Investigation Agency has conducted searches at seven locations in Maharashtra, Gujarat and Madhya Pradesh in its ongoing probe in the Gazwa-e-Hind case. The case is linked to the radicalisation of impressionable youth over various social media platforms for carrying out violent terrorist acts. #NIA #NIAraids #Gazwaehind
Credit: Oneindia Duration: 02:01
Published
Will it rain in Delhi, UP today? Check rain forecast for this week; weather in Uttarakhand, Chennai and more
Several states other than Delhi, including Chennai, Uttarakhand, Gujarat, Maharashtra, Madhya Pradesh, Andhra Pradesh, Chattisgarh, Haryana, Karnataka, and..
DNA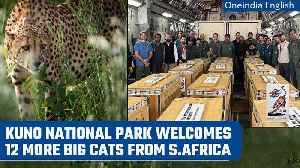 Madhya Pradesh: Kuno National Park welcomes 12 South African cheetahs | Oneindia News

Twelve cheetahs from South Africa arrived in Madhya Pradesh today i.e. on 18th February, months after eight big cats had been ferried from Namibia. The second batch of cheetahs landed at the air force station in Gwalior and were taken to Kuno National Park in Madhya Pradesh. #KunoNationalPark #Cheetahs #MadhyaPradesh
Credit: Oneindia Duration: 03:00
Published
Related news from verified sources