Asaram Bapu rape case: From multiple life sentences to fine, know complete punishment in sexual assault cases

Tuesday, 31 January 2023
After the announcement of a sentence in Gujarat court today, Asaram Bapu is set to serve multiple life sentences in multiple rape cases.
💡 newsR Knowledge: Other News Mentions
You Might Like
Related videos from verified sources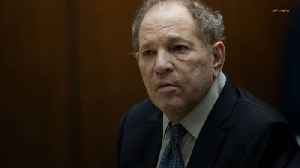 Harvey Weinstein Is Sentenced to 16 More Years in Prison

Harvey Weinstein Is Sentenced , to 16 More Years in Prison. Weinstein is currently serving a 23-year sentence for criminal sexual assault and third-degree rape in New York. CBS News reports that..
Credit: Wibbitz Top Stories Duration: 01:30
Published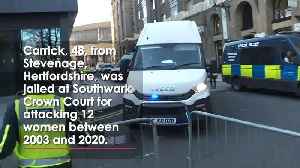 Rapist police officer sentenced to life with minimum 30 years

Serial rapist and former Metropolitan Police officer David Carrick has been sentenced to life imprisonment with a minimum term of 30 years and 239 days. Carrick was sentenced for 49 offences against a..
Credit: ODN Duration: 02:36
Published