Budget 2023: `Huge Relief to Middle Class`, Says Rajnath as FM Sitharaman Increases Income tax Rebate limit

Wednesday, 1 February 2023
In the Budget for 2023-24, Finance Minister Nirmala Sitharaman tweaked the slabs to provide some relief to the middle class by announcing that no tax would be levied on annual income of up to Rs 7 lakh under the new tax regime.
You Might Like
Related videos from verified sources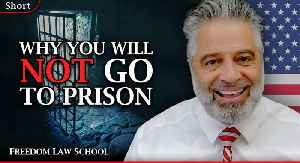 Why Freedom Law School's Petitions to Congress will keep you OUT of PRISON!

When most people see that Freedom Law School promotes writing petitions to Congress, they think the intention is to get Congress to change the tax laws to be more fair or to stop the IRS and the DOJ..
Credit: Rumble Duration: 00:55
Published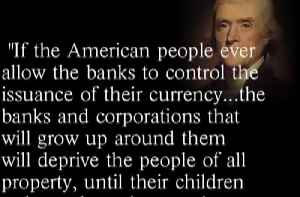 America : Freedom to Fascism

United States Dollar: dollar, currency, money, cash, wealth, riches, assets, bankroll, capital, savings, reserves, holdings, portfolio, endowment, inheritance, stipend, income, revenue, compensation,..
Credit: Rumble Duration: 26:40
Published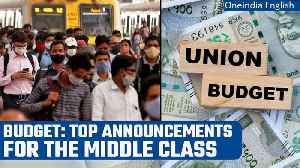 Budget 2023: 5 major announcements for the middle class | Oneindia News

Today, i.e. on 1st February, Finance Minister Nirmala Sitharaman presented the Indian Union Budget 2023-24 in the Parliament. This is Nirmala Sitharaman's fifth Union Budget and the current..
Credit: Oneindia Duration: 04:36
Published
Related news from verified sources