BJP to contest all 60 Meghalaya seats, 20 seats in Nagaland

Thursday, 2 February 2023
BJP secretary and its northeast co-incharge Rituraj Sinha said the party will fight the Meghalaya polls under the campaign tagline of "M-Power" (Modi power), asserting that people of the state have trust in Prime Minister Narendra Modi. Nain Kohli, BJP's in-charge for Nagaland, said, "We believe PM Modi's work and focus on development are the critical factors which will drive Nagaland's voters."
You Might Like
💡 newsR Knowledge: Other News Mentions
Related videos from verified sources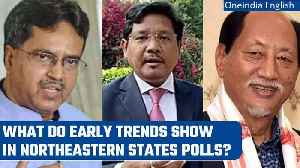 Tripura, Meghalaya & Nagaland election: Know early trends amid counting of votes | Oneindia News

The counting of votes is underway in Tripura, Meghalaya and Nagaland, and as per early trends, the BJP, part of the ruling coalition in all three, is leading in Tripura. In Nagaland, the BJP-NDPP..
Credit: Oneindia Duration: 02:14
Published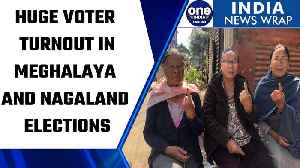 Meghalaya and Nagaland witness huge voter turnout till 1 am, results on March 2nd | Oneindia News

Meghalaya and Nagaland are voting today to choose the next state assembly. Till 1 pm Meghalaya had a turnout of 44.73 percent while Nagaland had a voter turnout of 57 percent. #Nagaland #Meghalaya..
Credit: Oneindia Duration: 02:29
Published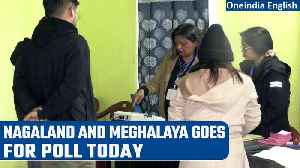 Nagaland & Meghalaya goes for assembly polls, BJP, TMC and Congress in fray | Oneindia News

The Northeastern states of Nagaland and Meghalaya goes for assembly polls on Monday. In total 120 seats are up for voting. BJP, Congress and TMC are contesting the elections along with regional..
Credit: Oneindia Duration: 02:01
Published