Actual Covid infection in India 17 times more than official number: BHU-led study

Tuesday, 7 February 2023
A study led by scientists of Banaras Hindu University has claimed that the actual number of Covid-19 infection, including unreported and asymptomatic cases, in India could be 17 times more than the official figure of 4.5 crore. The study, which involved scientists from several other institutes of the country, has been published in the prestigious science journal, 'International Journal of Infectious Diseases.
Video Credit: Wibbitz Top Stories - Published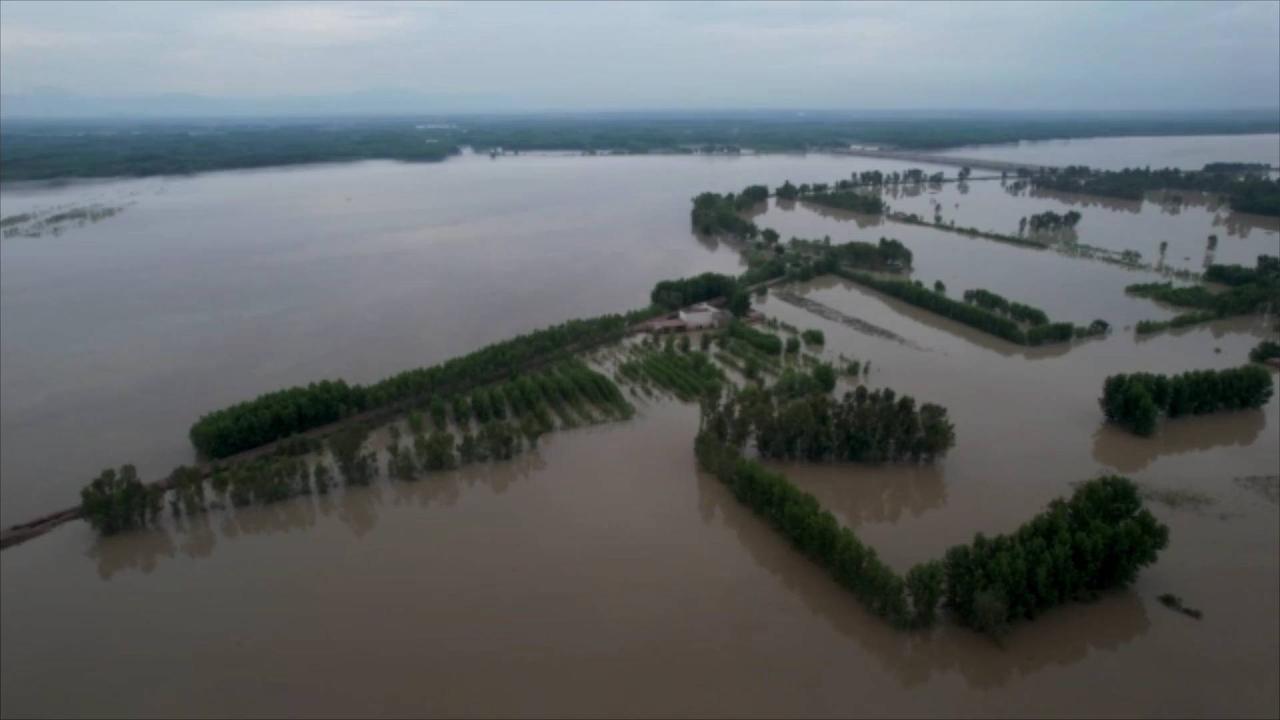 Researchers Warn Flooding From Glacial Melt Threatens Vulnerable Communities

01:30

Researchers Warn Flooding , From Glacial Melt , Threatens Vulnerable Communities. Fox News reports that melting mountain glaciers present a growing risk of flooding to an estimated 15 million people around the world. In a report published on February 7, researchers warn that communities in Asia...
💡 newsR Knowledge: Other News Mentions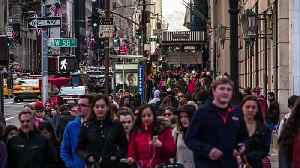 US Economic Growth Lost Momentum in 2022

US Economic Growth , Lost Momentum in 2022. CNN reports that the U.S. economy grew at a slower pace than economists had predicted in the fourth quarter. . For the last three months of 2022, inflation-adjusted gross domestic product increased 2.6%, according to the U.S. Commerce Department. . The department's third and final reading for the quarter was originally estimated to be 2.9%. . The actual GDP, the broadest measure of economic activity, ended up coming in below the department's revised estimate of 2.7%. According to Refinitiv, economists had also predicted that GDP would hold steady at 2.7%, which it failed to do. Associated Press reports that in 2022, the U.S. economy expanded just 2.1%, a significant drop from 5.9% in 2021. . Overall, the report suggests the economy was losing momentum at the end of 2022. . Previously, the government had estimated a 1.4% increase in consumer spending. . Previously, the government had estimated a 1.4% increase in consumer spending. . The annual consumer spending rate in 2022 ended up rising just 1% last quarter. . AP reports that it was the weakest quarterly gain since the COVID pandemic first impacted the economy in the spring of 2020.
Credit: Wibbitz Top Stories Duration: 01:31
Published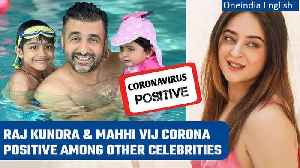 Actress Mahhi Vij & Shilpa Shetty's Husband Raj Kundra tests positive for COVID-19 | Oneindia News

Shilpa Shetty's husband and businessman Raj Kundra has tested positive for COVID-19, again. As per reports, Raj Kundra is in isolation, away from his dear family. Meanwhile, popular television actress Mahhi Vij has also tested positive for Covid-19, she has revealed she tested positive for COVID-19, On Thursday, She took to Instagram and shared her health update. She said that 'this time around the strain is more severe than the previous one.' A few days back Pooja Bhatt shared an update that she has been tested positive for COVID-19. She took to her social media handle and asked everyone to mask up and to take care as COVID-19 is still very much a reality. Not only Pooja Bhatt, Anupam Kher's wife Kirron Kher, too shared that she had tested positive for COVID-19. She took to her social media handle and asked the others who met her in the past few days to get themselves tested. #Covid19 #RiseInCovidInIndia #Bollywood ~PR.154~ED.155~HT.99~
Credit: Oneindia Duration: 03:14
Published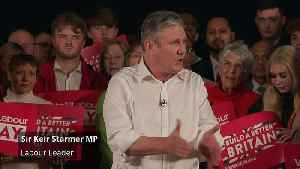 Starmer brands Sunak 'Mr one percent' at election launch

Sir Keir Starmer brands Rishi Sunak "Mr One Percent" as the Labour leader launches his party's campaign for the May local elections. Speaking in Swindon, Wiltshire, Sir Keir claims: "One percent of asylum claims from those arriving on small boats actually processed. One percent of the fraud that was lost during Covid actually recovered". Report by Blairm. Like us on Facebook at http://www.facebook.com/itn and follow us on Twitter at http://twitter.com/itn
Credit: ODN Duration: 01:32
Published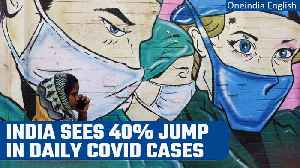 India sees over 40% jump in daily Covid cases, Delhi govt to hold emergency meet | Oneindia News

India logged 3,016 new Covid cases in the last 24 hours, over 40% rise in daily tally, according to the Union health ministry data updated Thursday. It is the highest daily Covid cases recorded in nearly six months, with active caseload rising to 13,509. A total of 3,375 cases were recorded on October 2 last year. #Covid #Covid19 #CovidIndia ~PR.152~HT.102~HT.99~
Credit: Oneindia Duration: 02:15
Published
You Might Like
Related videos from verified sources
Related news from verified sources