How long will they keep us out of UN Security Council: S Jaishankar

Sunday, 19 March 2023
Video Credit: Rumble - Published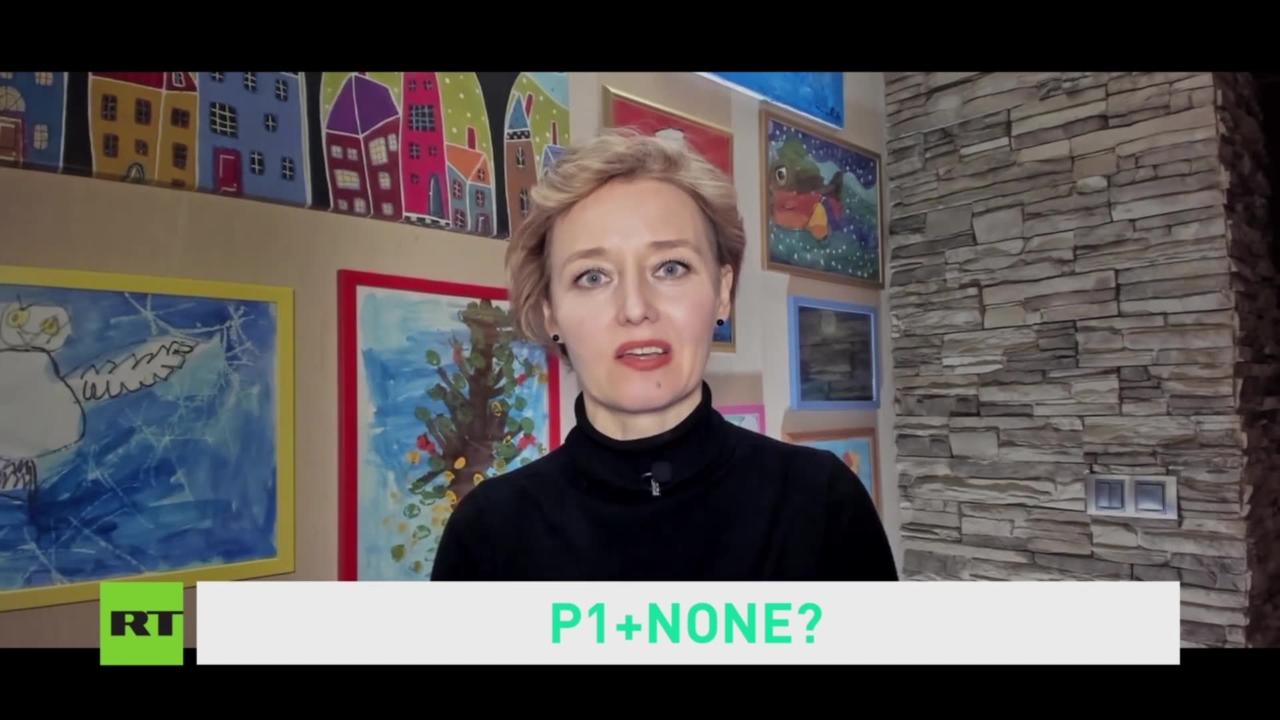 Worlds Apart | P1+none? - Swaran Singh

28:11

"The United Nations Security Council has the primary responsibility for the maintenance of international peace and security" – so reads the description of the body on the UN website. But if you take a look at the Council's attempts to resolve the major conflicts of the past two decades,...
You Might Like
💡 newsR Knowledge: Other News Mentions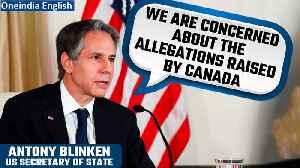 Engaged Indian Government to work with Canada on the investigation, US Secretary of State | OneIndia

We are concerned about the allegations that have been raised by Canada, by Prime Minister Justin Trudeau. We have been in close contact with Canada about that. At the same time, we have engaged with the Indian Government and urged them to work with Canada on investigation. I had the opportunity to show again in my meeting yesterday with EAM Dr S Jaishankar, those responsible need to be held accountable and we hope that our friends in both Canada and India will work together to resolve this matter #SFJ #Nijjar #JustinTrudeau ~ED.155~HT.178~
Credit: Oneindia Duration: 00:48
Published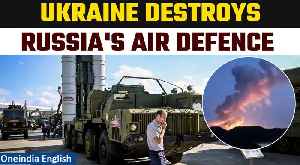 Ukraine Destroys Russian Air Defenses, Showcases Naval Drone Capability| Oneindia News

Ukraine marked its 82nd week of conflict with notable military victories, dismantling Russian air defenses in Crimea and securing key towns near Bakhmut in Eastern Ukraine. Simultaneously, Canadian Prime Minister Justin Trudeau condemned Russia for weaponizing energy and food at a UN Security Council session on Ukraine. Trudeau urged support for Ukraine while emphasizing the importance of sustainable development goals in addressing the crisis. #UkraineMilitarySuccesses #TrudeauOnRussia #Conflict82Weeks #UNSecurityCouncilMeeting ~HT.98~ED.101~GR.125~
Credit: Oneindia Duration: 02:07
Published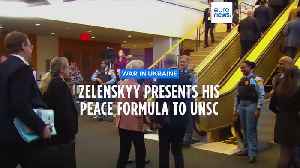 Ukraine war: Zelenskyy faces Russia at UN Security Council, drone strikes

All the latest developments from the war in Ukraine.
Credit: euronews (in English) Duration: 01:39
Published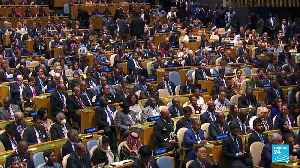 Absence of UNSC leaders 'reflective' of diminishing 'role' of UN in eyes of int'l community


Credit: FRANCE 24 English Duration: 07:20
Published
Related videos from verified sources