Biden: US will 'forcefully' protect personnel in Syria

Saturday, 25 March 2023
Video Credit: Rumble - Published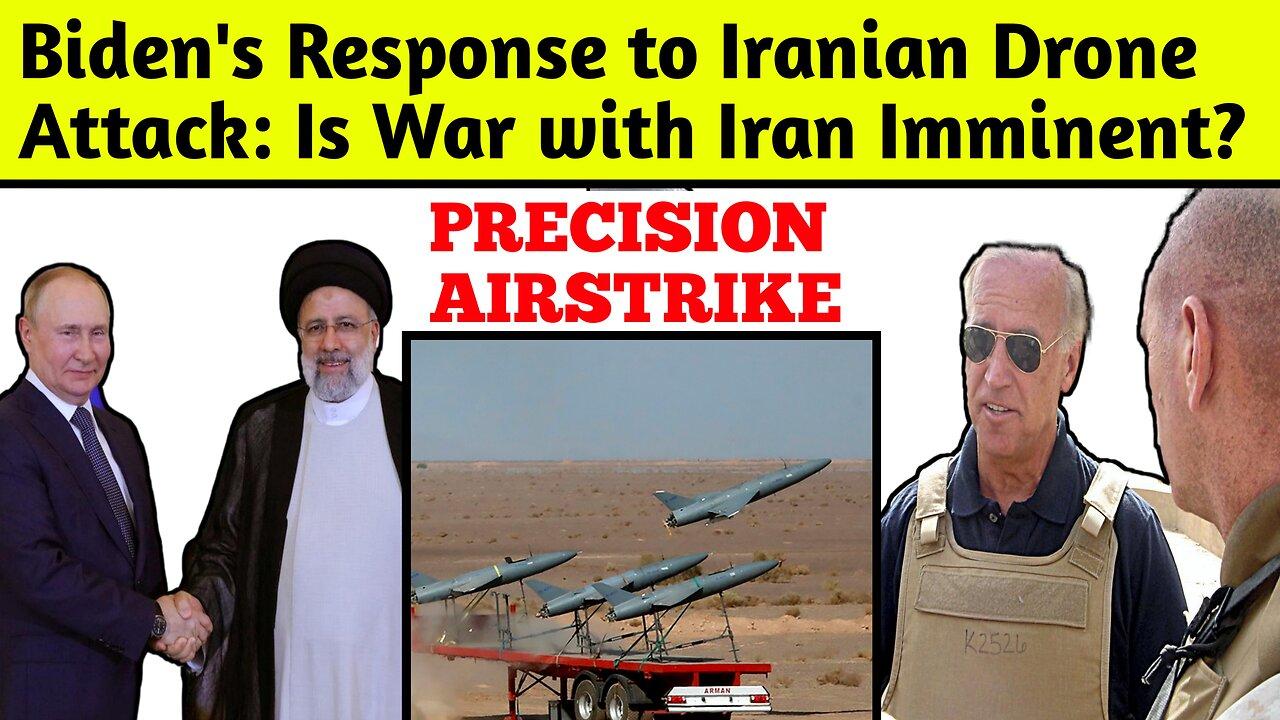 US Responds to Iranian Drone Attack in Syria: Will Tensions Escalate?

08:20

Description: This video discusses the recent drone attack on US personnel in Syria by suspected Iranian-affiliated groups and the subsequent precision airstrike authorized by President Biden. It explores the ongoing tensions between the US and Iran in the Middle East, the history of attacks on US...
💡 newsR Knowledge: Other News Mentions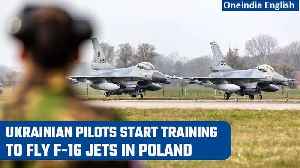 F-16 training begins for Ukrainian pilots in Poland amid Russian invasion, says EU | Oneindia News

EU foreign policy chief Josep Borrell said that the training of Ukrainian pilots to fly F-16 jets has begun in Poland. The move comes after US President Joe Biden last week gave the go-ahead for Ukrainian pilots to be trained on the American-made jets that Ukraine says it needs to fight off Russia's invasion. #F16Jets #RussiaUkraineWar #F16Falcons ~PR.151~ED.102~GR.124~HT.96~
Credit: Oneindia Duration: 02:01
Published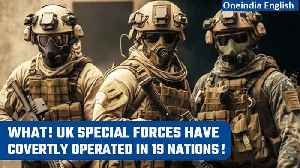 Major exposé claims UK Special Forces covertly operated in 19 nations in past decades |Oneindia News

A new report by a research group has made startling revelations about the UK's SAS Force..or the Special Air Services Force. It has claimed that SAS and other British special forces have been involved in covert operations in 19 countries in the past dozen years… including in Nigeria, the Philippines and Russia, as well as in Syria, Ukraine… and most recently in Sudan. Sudan is currently undergoing through intense internal rivalry and talks of Wagner Group of Russia operating there have also been making waves. The London-based research group named Action on Armed Violence, has compiled a list of their activities since 2011 based on media leaks. This expose highlights that members of the SAS, Special Boat Service and Special Reconnaissance Regiment, have been repeatedly deployed by the British Prime Ministers and Defence Secretaries to conduct high-risk missions, typically where the UK is not at war. #UKspecialforces#Actiononarmedviolence#UKSAS ~PR.153~ED.101~GR.125~HT.96~
Credit: Oneindia Duration: 03:01
Published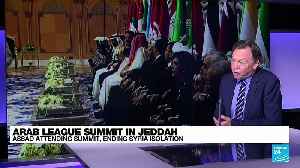 Syria's Assad to attend Arab League summit, bringing regional isolation to an end


Credit: FRANCE 24 English Duration: 04:03
Published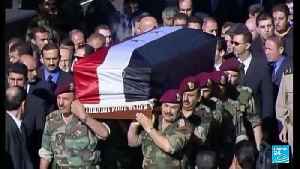 Looking back at Syria's Bashar al-Assad


Credit: FRANCE 24 English Duration: 02:53
Published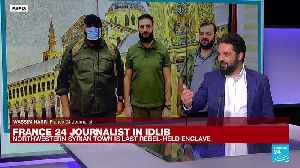 Inside Idlib, Syria's last rebel-held enclave


Credit: FRANCE 24 English Duration: 13:04
Published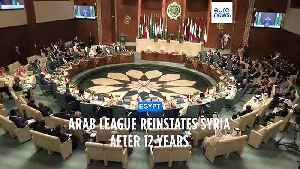 Arab League reinstates Syrian membership after a 12-year suspension

The Arab League agreed to reinstate Syria on Sunday during a summit in Cairo, ending a 12-year suspension.
Credit: euronews (in English) Duration: 00:50
Published
You Might Like
Related videos from verified sources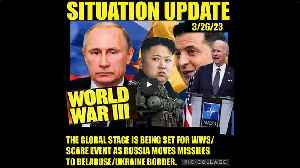 SITUATION UPDATE 3/26/23

RUSSIA MOVES NUCLEAR MISSILES TO BORDER OF BELARUS & UKRAINE, CENTRAL BANKING CARTEL COLLAPSING, GCR/JUDY BYINGTON UPDATE, BIDEN ATTACKS ON IRAN IN SYRIA ESCALATING, BLINKEN NO CEASE FIRE, FIAT..
Credit: Rumble Duration: 51:15
Published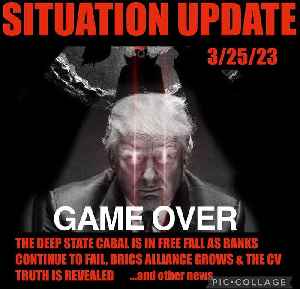 SITUATION UPDATE 3/25/23

BIDEN ORDERS AIR FORCE STRIKES ON IRANIAN ASSETS IN SYRIA, FEDS PUSH CBDCS, EBS/ML SOON, N KOREA & RUSSIA/CHINA, N KOREA WEAPONS, GCR/JUDY BYINGTON UPDATE, RUSSIAN MOD UPDATE, TORNADO LEVELS MS..
Credit: Rumble Duration: 09:32
Published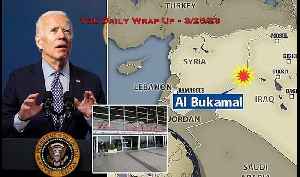 COVID Vaccine Cover Up, Biden Illegally Bombs Syria, Russian Nukes & Impending Mexico Regime Change

Welcome to The Daily Wrap Up, a concise show dedicated to bringing you the most relevant independent news, as we see it, from the last 24 hours.
Credit: Rumble Duration: 01:07
Published
Related news from verified sources