First batch of Agniveers graduates after four months of training

Tuesday, 28 March 2023
The Passing out Parade of the first batch of 2,585 Agniveers took place at INS Chilka in Odisha on Tuesday after the completion of their four-month-long training.Naval chief Admiral R Hari Kumar took the salute from the new recruits in the Passing Out Parade, which was held post-sunset, a first of its kind in the Indian armed forces. Traditionally, Passing Out Parades are held in the morning.
You Might Like
💡 newsR Knowledge: Other News Mentions
Related videos from verified sources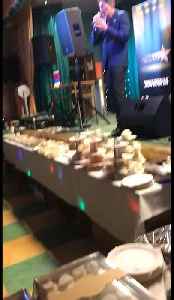 Cover ( True Love ways ) Buddy Holly

"True Love Ways" is a song attributed to Norman Petty and Buddy Holly. Buddy Holly's original was recorded with the Dick Jacobs Orchestra in October 1958, four months before..
Credit: Rumble Duration: 00:46
Published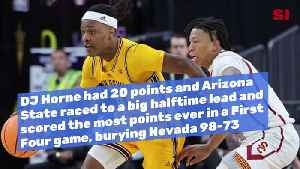 Arizona State's Big First Half Buries Nevada in First Four

Arizona State raced to a big halftime lead and scored the most points ever in a First Four game
Credit: Sports Illustrated Duration: 00:50
Published