PM Modi makes surprise visit to new parliament building, inspects various works

Thursday, 30 March 2023
Prime Minister Narendra Modi made a surprise visit to the new parliament building here on Thursday evening and inspected various works as well as interacted with construction workers, sources said. Prime Minister Modi spent more than an hour inside the building.Accompanied by Lok Sabha Speaker Om Birla, Modi had a look at the facilities coming up at both Houses of Parliament, the sources said.
💡 newsR Knowledge: Other News Mentions
You Might Like
Related videos from verified sources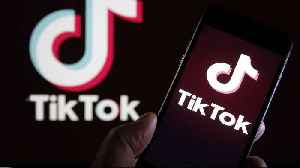 New Zealand to Ban TikTok on Government Devices

New Zealand to Ban TikTok , on Government Devices. 'The Guardian' reports that New Zealand's parliament members were made aware of the development on March 17. They were informed via email..
Credit: Wibbitz Top Stories Duration: 01:30
Published
Related news from verified sources