Air India's Delhi-Vancouver flight returns safely to IGIA following technical glitch

Friday, 26 May 2023
Air India's ultra long haul Delhi-Vancouver returned safely to the capital on Friday (May 26) morning two hours after take-off due to a technical glitch. ​​​Sources say a passenger reportedly saw sparks from the right engine of the Boeing 777 (VT-ALM) that was operating as AI 185. Pilots then dumped fuel and then landed back in Delhi safely around 7.30 am. The airline said there was no bird hit.
💡 newsR Knowledge: Other News Mentions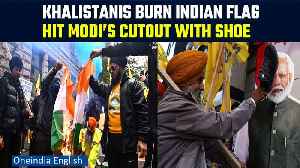 Canada vs India: Sikhs protest outside many Indian diplomatic missions in Canada | Oneindia News

The India-Canada conflict continues to intensify. Reports have emerged of Canadian Sikhs holding protests outside Indian diplomatic missions in Ottawa, Toronto, and Vancouver. In Toronto, demonstrators even went to the extent of burning the Indian flag and hitting a cardboard figure of Indian Prime Minister Narendra Modi with shoes. #Canada #CanadianPrimeminister #JustinTrudeau #HardeepSinghNijjar #IndiaExpelsCanadianDiplomat #IndiaCanadaRelation #MEA #CameronMacKay #CanadaExpelsIndianDiplomat #MelanieJoly #IndianDiplomatExpelled #TrudeauOnNijjar #KhalistanTerrorist #Khalistan ~PR.151~ED.155~HT.96~GR.125~
Credit: Oneindia Duration: 03:00
Published
SGPC Passes Special Resolution on India-Canada Issue| Protests in Canada| Oneindia News

SGPC executive meeting expresses deep concern over Canada Prime Minister Justin Trudeau's allegations about Indian agency involvement in Hardeep Singh Nijjar's Murder case. The meeting passed a resolution on the importance of considering parliamentary statements as fact-based within the dignity of a country's constitution. The SGPC urged both India and Canada to sincerely uncover the truth. They strongly condemned alleged hate propaganda against Sikhs and called on the Indian government to take action. Canadian Sikhs staged small protests in Toronto, Vancouver, and Ottawa in response to Trudeau's remarks linking New Delhi to Nijjar's Murder. #SGPC, #SpecialResolution, #IndiaCanadaIssue, #HardeepSinghNijjar ~HT.178~ED.101~
Credit: Oneindia Duration: 02:30
Published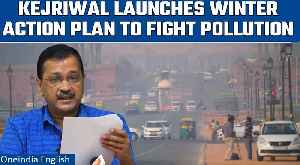 Delhi CM Arvind Kejriwal announces 15-point winter action plan to counter pollution | Oneindia News

As winter is approaching, Delhi Chief Minister Arvind Kejriwal has announced a 15-point winter action plan to fight pollution during winter in the national capital. Addressing a Press Conference, Kejriwal said, "To reduce the increase in pollution in winter, we have prepared a 15-point winter action plan. He urged people of Delhi to install Green Delhi App in their mobile phones and register complaints related with pollution in the city." #ArvindKejriwal #DelhiPollution #Delhi ~PR.151~HT.99~ED.155~
Credit: Oneindia Duration: 06:49
Published
You Might Like
Related videos from verified sources
Related news from verified sources
Motilal Nehru birth anniversary: 10 unknown facts about father of India's first PM
Motilal Nehru was an Indian lawyer, activist, and politician who played a key role in the Indian independence movement. He was born on May 6, 1861, in Agra,...
IndiaTimes
iQOO Z7s 5G goes on sale in India: Check price, offers
iQoo quietly launched the iQoo Z7s 5G in India earlier this week. Now, just days later, the phone is up for purchase in India. For the unversed, the iQoo Z7s 5G...
BGR India
After audio products, Xiaomi makes a move to manufacture smartphones in India
Xiaomi has been making major investments in India of lately. Earlier this month, Xiaomi partnered with OEL to manufacture audio products in India. And now, the...
BGR India