In last 18 years, BJP has turned MP from Bimaru to a bemisaal state, says Amit Shah

Monday, 13 November 2023 ()
Union home minister Amit Shah addressed election rallies in Madhya Pradesh, urging voters to choose BJP for good governance. He accused Congress of mishandling the pandemic and blocking the Mandal Commission report. Shah also highlighted the upcoming consecration of the Ram Mandir and promised to take people on a pilgrimage to Ayodhya. He emphasized that the election is about securing MP's future and criticized Congress for making false guarantees. Shah stated that BJP has transformed Madhya Pradesh in the last 18 years.
💡 newsR Knowledge: Other News Mentions
You Might Like
Related videos from verified sources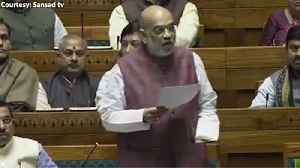 'PoK is Ours' says Amit Shah, Highlights Legislative Changes in Jammu & Kashmir | Oneindia

Union Home Minister Amit Shah discusses The Jammu and Kashmir Reservation (Amendment) Bill, 2023, and The Jammu and Kashmir Reorganisation Bill, 2023. Shah notes the increase in seats in Jammu and..
Credit: Oneindia Duration: 01:06
Published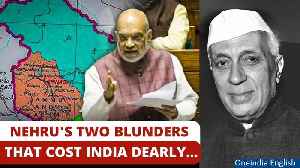 Amit Shah Criticises Nehru's Decisions on Kashmir: Examining Historical Mistakes| Oneindia News

Union Home Minister Amit Shah critiques former PM Jawaharlal Nehru's decisions, stating two mistakes that impacted Kashmir. He argues that declaring a ceasefire when the Indian army was winning..
Credit: Oneindia Duration: 02:42
Published
Election Results 2023| BJP Leader Diya Kumari Links Rajasthan Win to PM Modi's Influence | OneIndia

Diya Kumari credits BJP's victory to PM Modi, Amit Shah, JP Nadda, state leaders, and party workers. Vows governance, development, law, and order in Rajasthan, with the party leadership deciding the..
Credit: Oneindia Duration: 03:40
Published
Related news from verified sources