Madhya Pradesh goes to polls in high-stakes battle for 230 seats; close race between BJP-Congress

Friday, 17 November 2023 ()
Voting in Madhya Pradesh will be held from 7 am to 6 pm. The BJP intends to use PM Modi's charm and achievements to bolster its case for reelection, while the Congress is counting on anti-incumbency sentiment and accusations of corruption to make up ground.
You Might Like
💡 newsR Knowledge: Other News Mentions
Related videos from verified sources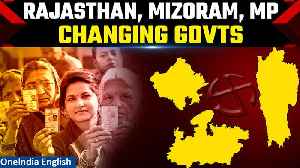 Governance Trends: Graphical Insights from Rajasthan, Madhya Pradesh, and Mizoram| Oneindia

A graphical report on the evolving governance trends in Rajasthan, Madhya Pradesh, and Mizoram. Highlighting shifts in policies, public sentiment, and administrative approaches, the graphics provide a..
Credit: Oneindia Duration: 01:51
Published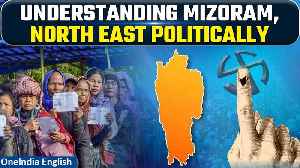 Path To Progress for Mizoram & What the State Needs from Centre| Analysis By North East experts

The Zoram People's Movement (ZPM) achieved a remarkable victory, securing 27 seats in the 40-member Assembly and overthrowing the incumbent Mizo National Front (MNF). The Mizoram elections featured a..
Credit: Oneindia Duration: 58:03
Published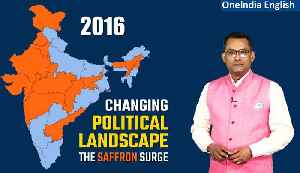 Assembly Polls 2023: BJP's Decisive Victory Shakes Opposition Foundations | Oneindia News

The Bharatiya Janata Party (BJP) has secured a resounding victory in recent assembly elections, overshadowing the Congress and reshaping the political landscape. The BJP's triumph in Madhya Pradesh,..
Credit: Oneindia Duration: 02:42
Published
Related news from verified sources