Biden says he 'strongly supports' Windsor Framework at St Patrick's Day meeting

Saturday, 18 March 2023 ()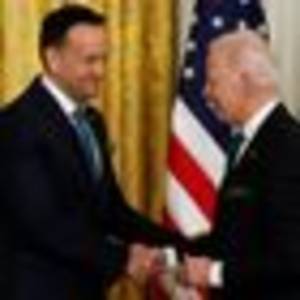 US President Joe Biden has said he "very strongly supports" the Windsor Framework post-Brexit deal as he hosted the Irish Prime Minister Leo Varadkar at the White House.
Video Credit: AFP English - Published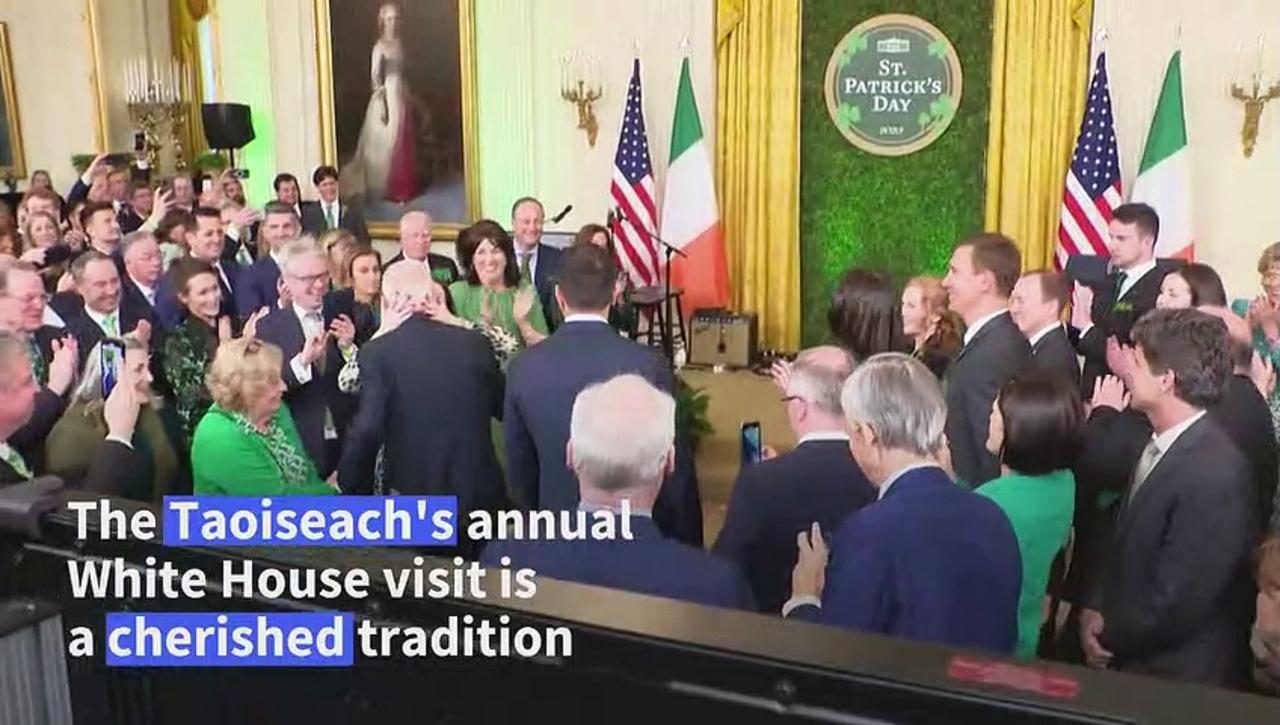 Biden celebrates St Patrick's Day with Irish PM

00:59

US President Joe Biden and Irish Prime Minister Leo Varadkar celebrate Saint Patrick's Day -- and tout Biden's expected visit to Ireland and Northern Ireland for the anniversary of the Good Friday peace accords on April 10. Biden's much-anticipated visit has led to speculation it could coincide with...
You Might Like