Starmer 'right to be firm' on ceasefire rebels - shadow minister

Thursday, 16 November 2023 ()
Sir Keir Starmer was "right to be firm" with his shadow ministers who resigned after voting for a ceasefire in the Middle East last night, according to the shadow defence secretary John Healey.
You Might Like
Related videos from verified sources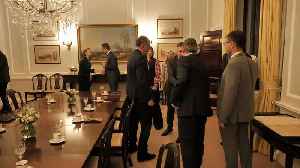 Starmer, Lammy and Cooper meet Greek PM

Labour Leader Sir Keir Starmer, Shadow Foreign Secretary David Lammy and Shadow Home Secretary Yvette Cooper have met the Greek prime minister, Kyriakos Mitsotakis. Mr Mitsotakis is visiting the UK..
Credit: ODN Duration: 00:52
Published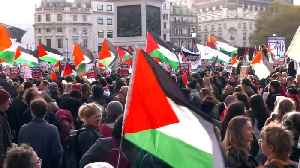 Labour Shadow Minister resigns in support of Gaza ceasefire

Imran Hussain, MP for Bradford East and Shadow Minister for the New Deal for Working People has sensationally quit the Labour shadow cabinet. Mr Hussain, a Labour frontbench MP for almost 8 years, said..
Credit: ODN Duration: 01:34
Published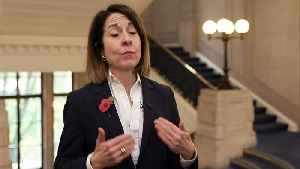 Labour: Ceasefire wouldn't protect Israel from Hamas threat

The shadow work and pensions secretary says Labour leader Sir Keir Starmer has "rightly" said a ceasefire "isn't the right approach", as it would leave Hamas still able to "commit terrorist atrocities"..
Credit: ODN Duration: 01:55
Published