'My life has changed forever': Humza Yousaf's mother-in-law describes escape from Gaza

Monday, 20 November 2023 ()
The Scottish first minister's mother-in-law has told of her devastation of the Israel-Hamas war and said she has "left her heart in Gaza".
You Might Like
Related videos from verified sources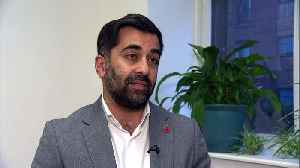 Yousaf 'hugely relieved' as family escape Gaza

Humza Yousaf, Scotland's first minister, has expressed his "relief" as his parents-in-law were granted permission to leave Gaza through the Rafah crossing. He said, "we are obviously as a family..
Credit: ODN Duration: 00:44
Published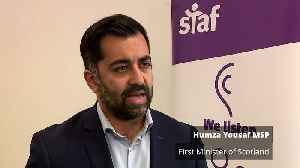 Humza Yousaf calls for Gaza ceasefire

Scotland's first minister says 'every single government' should be calling for a ceasefire between Israel and Hamas. Humza Yousaf, whose in-laws are currently trapped in Gaza, says 'there are..
Credit: ODN Duration: 00:35
Published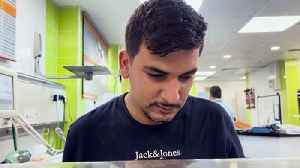 In Gaza, the anguished distress of a bereaved father

"She told me 'take Mecca out of my womb'": these were the last words Ayman Abu Shamalah's wife told him before she died under the rubble of a building that was struck by Israeli bombardment of..
Credit: AFP English Duration: 03:27
Published