More needs to be done to prevent dependence on pain medication

Monday, 20 November 2023 ()
Dependence on pain medication is on the rise due to lack of vigilance by medical professionals, according to a new study. Patients dependent on pain medication describe feelings of 'living in a haze' and being ignored and misunderstood by the medical profession.
You Might Like
Related videos from verified sources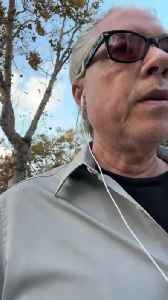 The comfort of certainty (10-24-23)

Wellness by Nathan Hill, https://lukeford.net/blog/?p=153203: "They find a view of the world that agrees with them, a spot that feels safe and secure, and they plant themselves on that spot..
Credit: Rumble Duration: 18:08
Published