Coastal river deltas threatened by more than climate change

Monday, 20 November 2023 ()
Worldwide, coastal river deltas are home to more than half a billion people, supporting fisheries, agriculture, cities, and fertile ecosystems. In a unique study covering 49 deltas globally, researchers have identified the most critical risks to deltas in the future. The research shows that deltas face multiple risks, and that population growth and poor environmental governance might pose bigger threats than climate change to the sustainability of Asian and African deltas, in particular.
You Might Like
Related videos from verified sources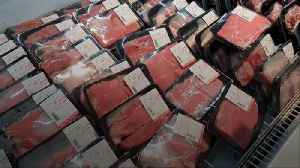 UN Calls On Western Nations to Reduce Meat Consumption

UN Calls On Western Nations , to Reduce Meat Consumption . Fox News reports that a United Nations agency overseeing food and agriculture is expected to release a road map calling on the West to..
Credit: Wibbitz Top Stories Duration: 01:31
Published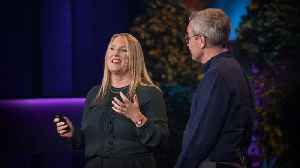 How to supercharge renewables and energize the world | Rebecca Collyer

The power sector generates the electricity that sustains modern life -- but it's also the number one contributor to climate change. We need a swift and equitable shift to renewable energy, says 2023..
Credit: TED Duration: 06:17
Published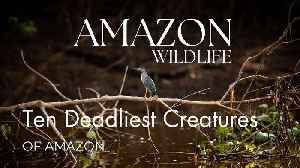 Amazon Deadly Ten

The Amazon jungle, often referred to as the "lungs of the Earth," is a vast and biodiverse ecosystem spanning across South America. Encompassing a staggering array of flora and fauna,..
Credit: Rumble Duration: 02:40
Published