T20 World Cup: Sri Lanka collapse to 8-4 against NZ

Saturday, 29 October 2022
New Zealand reduce Sri Lanka to 8-4 in their T20 World Cup match in Sydney.
💡 newsR Knowledge: Other News Mentions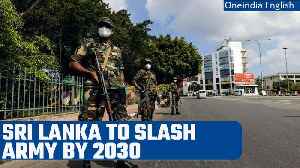 Sri Lanka to slash its military by one third by 2030 says defense ministry | Oneindia News *News

Sri Lanka which is currently going through an economic crisis has decided to slash its army to a third of its current size by 2030. #SriLanka #SriLankaArmy #SriLankaCrisis
Credit: Oneindia Duration: 01:41
Published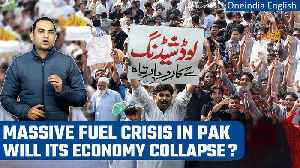 Is Pakistan headed for an economic disaster as fuel crisis deepens? | Oneindia News*Explainer

Pakistan's economy seems to be on the verge of crashing. The economic issues especially the fuel crisis that the country has been facing appear to be finally taking a toll on common citizens. Although Pakistan had been grappling with such issues since quite long, things seem to be quite apocalyptic for the common citizens this time. The power crisis has worsened to such an extent that orders have been given for early closure of shopping malls, markets. Pakistan barely even has enough stock of oil, gas and electricity to keep its basic infratructures up and running. Just recently, Pakistan cabinet has approved the 'National Energy Conservation Plan' to save energy to deal with the power and fuel crisis. But how did the country reach at such critical stage? Is it also going Sri Lanka and Bangladesh's way when it comes to economic hardships? Let's break it down for you in this video. But before that don't forget to like, share and subscribe to Oneindia. #Pakistanfuelcrisis #Pakistangasshortage #Pakistaneconomiccrisis
Credit: Oneindia Duration: 03:46
Published
Former Sri Lankan President Gotabaya Rajapaksa leaves for US | Oneindia News *News

Gotabaya Rajapaksa, the former President of Sri Lanka, who was forced to step down after public outrage has left for the USA along with his family. #GotabayaRajapaksa #SriLanka #USA
Credit: Oneindia Duration: 02:52
Published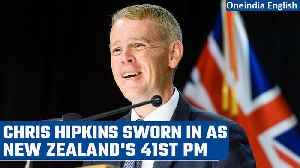 New Zealand: Chris Hipkins becomes PM; Jacinda Ardern says goodbye | Oneindia News*International

On Wednesday, Chris Hipkins was sworn in as New Zealand's 41st prime minister, following the unexpected resignation last week of Jacinda Ardern. He will have less than nine months before contesting a general election. New Zealand Governor-General Cindy Kiro officiated the brief swearing-in ceremony in front of his friends and colleagues after she earlier accepted Ardern's resignation. #ChrisHipkins #NewZealand #JacindaArdern
Credit: Oneindia Duration: 02:07
Published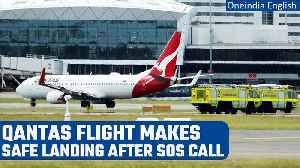 Qantas flight makes safe landing in Sydney after SOS call | Oneindia News *News

A Qantas flight made a safe landing after it raised an SOS alert mid-flight. The flight was traveling from New Zealand to Australia. #Qantas #SOS #Emergencylanding
Credit: Oneindia Duration: 01:38
Published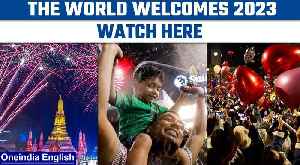 New Year 2023: World celebrates arrival of 2023 and bid 2022 a goodbye |Oneindia News *International

New year celebrations are in full flow in many parts of the world where 2023 has already arrived. The Pacific nation of Kiribati was the first to welcome in the new year, followed by New Zealand an hour later - and thousands gathered in Sydney for the Australian city's renowned fireworks display. Watch how people in different parts of the world celebrated the arrival of a new year and bid 2022 a goodbye. #NewYearCelebrations2023 #NewYear2023 #Welcome2023
Credit: Oneindia Duration: 02:44
Published
Denise Lewis in 'disbelief' after being awarded damehood

Former heptathlete Denise Lewis says she is in "disbelief" after being awarded a damehood in this year's New Year Honours List. The President of Commonwealth Games England, who won heptathlon gold at the 2000 Olympics in Sydney, goes on to say that she "hasn't quite taken it in yet", when describing how she feels upon receiving the honour. Report by Nelsonr. Like us on Facebook at http://www.facebook.com/itn and follow us on Twitter at http://twitter.com/itn
Credit: ODN Duration: 01:31
Published
You Might Like
Related videos from verified sources
Marvelous dance

Marvelous dance is displaying by teachers. The world childrens day celebrated by one school of sri lanka.then they are showing wonderful talents for the chidren.
Credit: Rumble Duration: 02:51
Published