Italy a big test for Northern Ireland - Shiels

Thursday, 10 November 2022
Northern Ireland manager Kenny Shiels believes Tuesday's friendly with Italy in Belfast will be a "big challenge" for his side.
You Might Like
💡 newsR Knowledge: Other News Mentions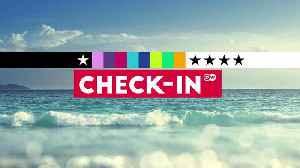 Exploring Europe in an E-Van

American travel vloggers and DW reporters Allison and Eric Bieller explore central Europe in an e-van. Apart from tourist hotspots in Germany, Austria and Italy, they also visit hidden gems along the way. Follow American travel vloggers @TheEndlessAdventure on YouTube as they travel Europe in an e-van.
Credit: Oneindia Duration: 26:06
Published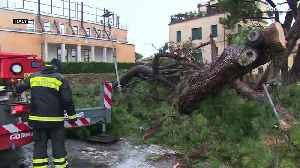 Heavy snow causes disruption in Italy, Austria, Slovenia, Croatia and Mallorca

Avalanche warnings and travel disruption hit parts of Europe as heavy snow falls in Mallorca and parts of Italy, Slovenia, Croatia and Austria.
Credit: euronews (in English) Duration: 01:35
Published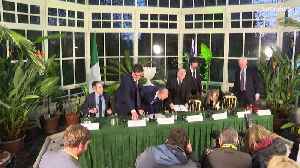 Clock ticking on Northern Ireland elections after Stormont stalement deadline passes

The 12-week countdown to new elections in Norethern Ireland has officially begun after a midnight deadline to resolve Stormont's stalement passed without a deal.
Credit: euronews (in English) Duration: 00:57
Published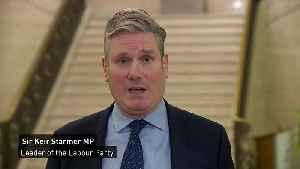 Labour leader says government has 'damaged the NHS'

Labour leader Sir Keir Starmer says the government has "damaged the NHS", before adding that the "most important thing" is for the strikes to be ended. Speaking at Parliament Buildings in Belfast while on a visit to Northern Ireland, the MP says: "They [strikes] will only be ended if the government gets in the room and negotiates and so instead of grandstanding they need to govern - they need to get in the room, get on with it." Report by Patelr. Like us on Facebook at http://www.facebook.com/itn and follow us on Twitter at http://twitter.com/itn
Credit: ODN Duration: 00:28
Published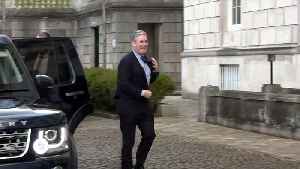 Starmer visits Belfast for meetings with NI parties

Labour leader Sir Keir Starmer arrives at Parliament Buildings at Stormont, Belfast, for meetings with the Northern Ireland political parties. Sir Keir was greeted by Stormont speaker Alex Maskey before being joined by shadow Northern Ireland secretary Peter Kyle and former Northern Ireland minister Baroness Smith. He also joined a roundtable meeting with UUP leader Doug Beattie. Report by Patelr. Like us on Facebook at http://www.facebook.com/itn and follow us on Twitter at http://twitter.com/itn
Credit: ODN Duration: 01:07
Published
'Are you being stubborn on strikes, prime minister?'

Prime Minister Rishi Sunak is asked about the ongoing row over public sector pay as he leaves Downing Street for the House of Commons Liaison Committee. Nurses in England, Wales and Northern Ireland are staging a 24-hour strike on Tuesday whilst ambulance workers in England and Wales will walk out on Wednesday. Report by Jonesia. Like us on Facebook at http://www.facebook.com/itn and follow us on Twitter at http://twitter.com/itn
Credit: ODN Duration: 00:30
Published
Nurses stage second walkout and warn there could be more

Nurses in England, Wales and Northern Ireland are staging a second 24-hour walkout as the row over pay continues. The Royal College of Nursing (RCN) has warned that strikes could go on for six months unless an agreement can be reached. One nurse on the picket line in Reading said: "As far as resolution goes, we'll be here for as long as it takes." Report by Jonesia. Like us on Facebook at http://www.facebook.com/itn and follow us on Twitter at http://twitter.com/itn
Credit: ODN Duration: 00:40
Published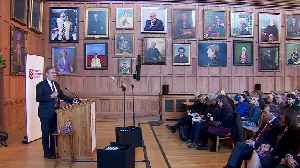 Starmer addresses Sunak directly on NI protocol

Sir Keir Starmer addressed the prime minister directly about the Northern Ireland Protocol whilst giving a speech in Belfast on Friday. The Labour leader spoke directly to Rishi Sunak, who is in Scotland, saying "I say to the prime minister, if there is a deal to do in the coming weeks, do it", promising "we will support you". Report by Wardl. Like us on Facebook at http://www.facebook.com/itn and follow us on Twitter at http://twitter.com/itn
Credit: ODN Duration: 01:47
Published