Uruguay play out goalless draw with South Korea

Thursday, 24 November 2022
Watch highlights as Uruguay and South Korea play out an entertaining goalless draw in the World Cup Group H opener.
💡 newsR Knowledge: Other News Mentions
Thosuands of experts take their first steps towards creating a global plastic pollution treaty

More than 2,000 experts have met in Uruguay to discuss global plastic pollution and to take their first steps toward ending the crisis.
Credit: euronews (in English) Duration: 01:00
Published
Portugal advances to last 16, beats Uruguay 2-0 at World Cup


Credit: FRANCE 24 English Duration: 00:24
Published
Portugal into last 16 as Fernandes double sinks Uruguay


Credit: FRANCE 24 English Duration: 02:20
Published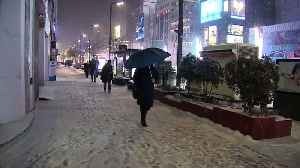 Watch: Snow covers South Korean capital and surrounding regions

No immediate reports of major disruptions or damage caused by snow, ice and subzero temperatures, as officials lifted their heavy snow warnings for Seoul and nearby areas.
Credit: euronews (in English) Duration: 01:00
Published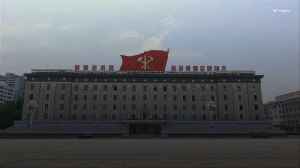 North Korea Locks Down Pyongyang Over 'Respiratory Illness'

North Korea Locks Down Pyongyang , Over 'Respiratory Illness'. Reuters reports that North Korean authorities have issued a five-day lockdown in the nation's capital. . According to the Russian embassy, "a special anti-epidemic period has been established.". The lockdown order also reportedly requires citizens to take their temperatures four times daily and alert a hospital via phone. . While there was no mention of COVID, the notice referred to an "increase in winter cases of recurrent flu and other respiratory diseases.". Reuters reports that last August, North Korea declared victory over COVID. The country never confirmed how many COVID cases it had because of an apparent lack of testing abilities. . South Korea's NK News reports that Pyongyang residents were stocking up on supplies in case stricter measures were implemented. According to state news agency KCNA, the North Korean city of Kaesong has also intensified public messages... ... "so that all the working people observe anti-epidemic regulations voluntarily in their work and life"
Credit: Wibbitz Top Stories Duration: 01:30
Published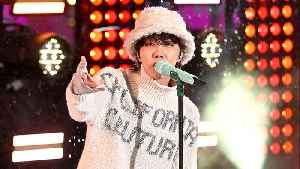 BTS' J-Hope's Documentary 'J-Hope in the Box' Release Date Revealed | THR News

The special project, focusing on the South Korean rapper's first solo album, comes amid the K-pop group's ongoing hiatus.
Credit: The Hollywood Reporter Duration: 01:25
Published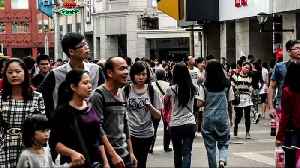 China Joins Growing List of Countries Facing Population Decline

China Joins Growing List , of Countries Facing , Population Decline. On January 17, new figures were published that indicated China's population experienced a decline for the first time in over sixty years. Euronews reports that China is not the only country to announce a shrinking population. According to a forecast published by the United Nations last July, many countries will see their populations decline over the coming decades. Population declines have been experienced in eight countries with over ten million inhabitants over the last decade. The populations of Ukraine, Japan, Syria, Italy, Portugal, Romania and Greece are all declining. . According to Euronews, the one thing these countries have in common is low fertility rates, meaning women are giving birth to fewer babies on average than before. The World Bank found that each of these European countries have fertility rates between 1.2 and 1.6 children for each woman. . Euronews notes that a fertility rate of over 2 is needed to maintain a stable population. In Asia, Japan lost over 3 million people between 2011 and 2021 and now has a fertility rate of just 1.3 children per woman. According to the U.N. report, China is forecast to lose nearly half of its population by 2100, plummeting from over 1.4 billion people down to just 771 million. . According to the U.N. report, China is forecast to lose nearly half of its population by 2100, plummeting from over 1.4 billion people down to just 771 million. . The populations of Russia, Germany, South Korea and Spain are projected to begin declining by 2030
Credit: Wibbitz Top Stories Duration: 01:31
Published
You Might Like
Related videos from verified sources
Related news from verified sources