Lewandowski scores as Poland beat Saudi Arabia

Saturday, 26 November 2022
Watch highlights as a Robert Lewandowski goal and Wojciech Szczesny penalty save help Poland beat Saudi Arabia 2-0 in Group C at the World Cup.
You Might Like
💡 newsR Knowledge: Other News Mentions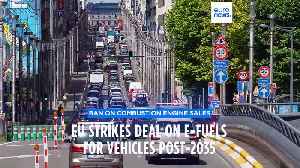 Italy and Poland oppose e-fuels deal struck between Brussels and Berlin

The regulation on CO2 standards will be put to a final vote on Tuesday during a meeting of energy ministers.
Credit: euronews (in English) Duration: 02:35
Published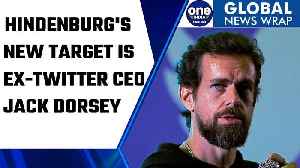 Hindenburg Research report says ex-Twitter CEO Jack Dorsey's Block facilitates fraud | Oneindia News

Hindenburg shorts Jack Dorsey's payments firm Block; US Federal Reserve raises interest rates a quarter-point amid banking turmoil; Lebanon protests: 'Switzerland Of Middle East' engulfed by the worst economic crisis in decades; Prince William makes surprise trip to Poland border to thank British and Polish troops. #Hindenburg #JackDorsey #Block
Credit: Oneindia Duration: 02:21
Published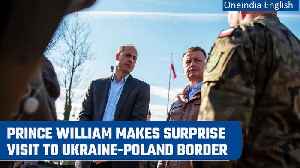 Prince William makes surprise trip to Poland border to thank British & Polish troops | Oneindia News

On Wednesday, Britain's Prince William made an unannounced trip to Poland to thank British and Polish troops involved in providing support to Ukraine, before meeting refugees who have fled the conflict with Russia to hear about their experiences. #PrinceWilliam #Poland #RussiaUkraineWar
Credit: Oneindia Duration: 02:01
Published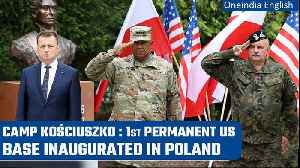 USA operationalises first permanent base for its troops in Poland| Oneindia News

The US has opened its first permanent military garrison in Poland. It follows last year's pledge by President Joe Biden to establish a permanent base – America's first on NATO's eastern flank – in Poland following Russia's invasion of neighbouring Ukraine. The new facility, considered the eighth US permanent military base in the European continent, will be located near Poznan, on the banks of the Varta River in western Poland. The garrison at Camp Kościuszko, is named after the 18th-century hero who fought for both Polish and US independence. #USbasePoland#CampKościuszko#Poland
Credit: Oneindia Duration: 02:07
Published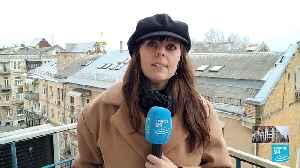 Slovakia, after Poland, agrees to give Ukraine Soviet jets


Credit: FRANCE 24 English Duration: 01:36
Published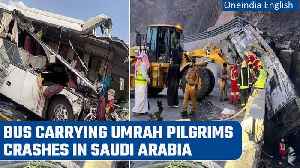 Saudi Arabia: At least 20 Umrah pilgrims lose life, 29 injured in bus crash | Oneindia News

A bus ferrying pilgrims to the holy city of Mecca burst into flames after a collision on a bridge on Monday, killing 20 people and injuring more than two dozen others, Saudi state media reported. The incident in the southern province of Asir highlights persistent challenges to safely transporting worshippers to Mecca and Medina, the holiest cities in Islam. #SaudiArabia #SaudiBusAccident #BusAccident
Credit: Oneindia Duration: 02:16
Published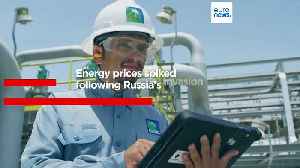 Saudi oil giant Aramco reports record profit of €151 billion for 2022

Aramco is the latest energy company to announce record earnings in 2022, helped by soaring energy prices following Russia's war in Ukraine.
Credit: euronews (in English) Duration: 01:00
Published
Related news from verified sources