'This is rock bottom' - Germany reacts to exit

Friday, 2 December 2022
Germany's elimination in the World Cup group stages for the second time in a row has led to a scathing reaction in the media at home.
💡 newsR Knowledge: Other News Mentions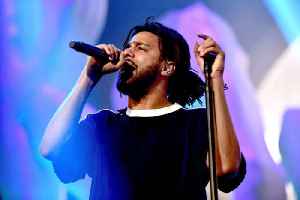 Happy Birthday, J. Cole! (Saturday, January 28th)

Happy Birthday, J. Cole!. Jermaine Lamarr Cole turns 38 years old today. Here are five fun facts about the rapper. 1. Cole started rapping when he was 12 years old. 2. He originally used the rap names Blaza and Therapist. 3. He was born in Germany. 4. The rapper was a first-chair violinist in his high school orchestra. 5. Cole was the first rapper in 25 years to have an album go platinum without features. Happy Birthday, J. Cole!
Credit: Wibbitz Top Stories Duration: 00:51
Published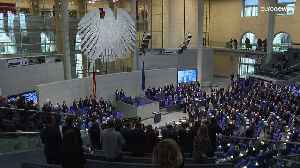 Bundestag remembers victims targeted by the Nazis for their sexuality

In Germany's parliament, politicians remembered the 78th anniversary of the liberation of the Auschwitz-Birkenau concentration camp by focusing on Holocaust victims targeted on the grounds of their sexuality.
Credit: euronews (in English) Duration: 01:14
Published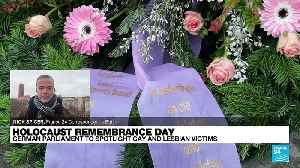 Holocaust Remembrance Day: In a first, German parliament spotlights Nazis' LGBTQ victims


Credit: FRANCE 24 English Duration: 02:03
Published
Wales hammered 6-0 by Argentina
Argentina produce a thumping 6-0 win over Wales as both nations end their World Cup campaigns in Rourkela, India.
BBC Sport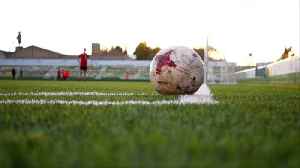 US to Host 2024 Copa America International Soccer Tournament

US to Host , 2024 Copa America , International Soccer Tournament. Yahoo Sports reports that the 2024 Copa America will be played in the United States, and the U.S. men's national team will likely compete. The Copa America is one of the most competitive international soccer tournaments outside of the World Cup. On January 27, the plan was announced by CONMEBOL and CONCACAF, soccer governing bodies for South, North and Central America. According to the organizations, the move is part of a new , "strategic collaboration agreement.". The men's Copa America is typically a showdown that includes South America's ten national teams and two guests. The 2024 Copa America will expand to include 16 teams and welcome six participating teams from CONCACAF. The tournament will be run by CONMEBOL and hosted by CONCACAF. . Qualifying teams will be determined in the 2023-24 CONCACAF Nations League. . Yahoo Sports reports that the U.S., Mexico and Canada are all favored to earn spots in the tournament. Yahoo Sports reports that the U.S., Mexico and Canada are all favored to earn spots in the tournament. In 2016, the United States also hosted a one-off tournament called the Copa America Centenario, which brought in $80 million in profit for the U.S. Soccer Federation
Credit: Wibbitz Top Stories Duration: 01:31
Published
You Might Like
Related videos from verified sources
TWITTER ROASTS GERMANY🔥 After 1-2 Loss to Japan

This World Cup keeps giving us shocks! Twitter Reacts as Germany fell to a 2-1 defeat to Japan in their first group game of the World Cup today. It's been a rough start for Germany in the last..
Credit: Rumble Duration: 00:59
Published
Related news from verified sources