Flicks tricks and dancing as Brazil turn on the style

Monday, 5 December 2022
Watch as Brazil put on a scintillating display of football and dancing during their 4-1 victory over South Korea.
You Might Like
💡 newsR Knowledge: Other News Mentions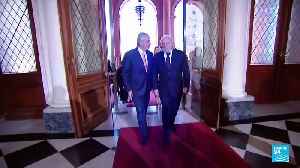 Brazil's Lula floats shared 'trading currency' during Argentina trip


Credit: FRANCE 24 English Duration: 01:35
Published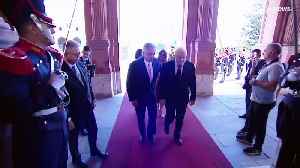 Proposed Brazil-Argentina common currency is met with doubts

Brazil's President Lula begins his international tour in Argentina before he departs for more visits with his other South American neighbours and later, Washington in February.
Credit: euronews (in English) Duration: 01:12
Published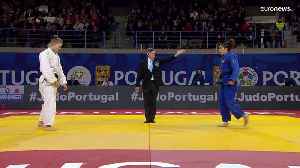 Grand Prix Portugal 2023: Portuguese Patricia Sampaio is the hero of the day

On the final day of the Grand Prix Portugal 2023 in Almada, Portuguese Patricia Sampaio took gold for her country in the judo competition while Kim Minjong put Korea firmly at the top of the medal table with four Golds.
Credit: euronews (in English) Duration: 03:00
Published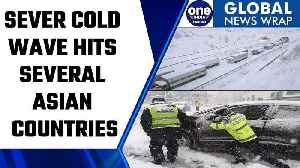 Asian countries including Japan and Korea under deadly cold snap; casualties reported |Oneindia News

Several dead as cold snap sweeps across Asia, warning bells in Japan; Pakistani rupee hits a record low after government relaxed grip on exchange rate; ISIS senior member Bilal al-Sudani killed in US operation in Somalia; Azerbaijan's embassy in Iran attacked: Gunman shoots down one guard. #Pakistan #ColdWave #Azerbaijan
Credit: Oneindia Duration: 02:29
Published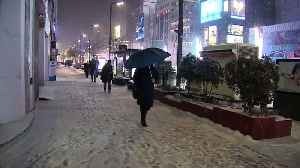 Watch: Snow covers South Korean capital and surrounding regions

No immediate reports of major disruptions or damage caused by snow, ice and subzero temperatures, as officials lifted their heavy snow warnings for Seoul and nearby areas.
Credit: euronews (in English) Duration: 01:00
Published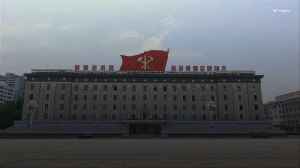 North Korea Locks Down Pyongyang Over 'Respiratory Illness'

North Korea Locks Down Pyongyang , Over 'Respiratory Illness'. Reuters reports that North Korean authorities have issued a five-day lockdown in the nation's capital. . According to the Russian embassy, "a special anti-epidemic period has been established.". The lockdown order also reportedly requires citizens to take their temperatures four times daily and alert a hospital via phone. . While there was no mention of COVID, the notice referred to an "increase in winter cases of recurrent flu and other respiratory diseases.". Reuters reports that last August, North Korea declared victory over COVID. The country never confirmed how many COVID cases it had because of an apparent lack of testing abilities. . South Korea's NK News reports that Pyongyang residents were stocking up on supplies in case stricter measures were implemented. According to state news agency KCNA, the North Korean city of Kaesong has also intensified public messages... ... "so that all the working people observe anti-epidemic regulations voluntarily in their work and life"
Credit: Wibbitz Top Stories Duration: 01:30
Published
Related news from verified sources