Watson reaches first quarter-final for 18 months

Thursday, 2 February 2023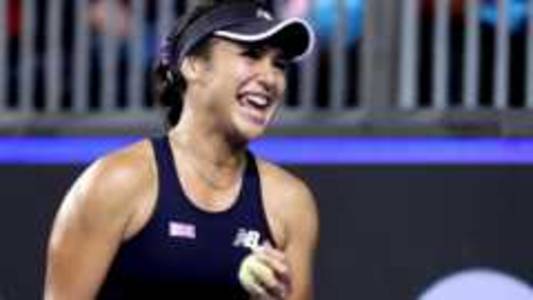 Heather Watson is through to her first quarter-final since 2021 with a three-set win over South Korea's Han Na-lae at the Thailand Open.
You Might Like
💡 newsR Knowledge: Other News Mentions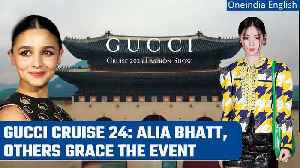 Gucci Cruise 2024: Alia Bhatt,IU, Ryujin And More Grace The Fashion Event | Oneindia News

Actress Alia Bhatt, who was recently appointed as the global brand ambassador for luxury fashion brand Gucci, made her first official appearance as the Gucci brand ambassador at the Gucci Cruise 2024, which is taking place at the Gyeongbokgung Palace in Seoul, South Korea. Apart from her, stars including Lee Donghwi, Park Chanwook, Jung Kyungho, Cha Junhwan, Squid Game actor Lee Jung Jae, IVE member Leeseo, Ko Soyoung, Lee Soohyuk, Kim Hyesoo, and more came to grace the event in Seoul. Please watch the video to know the details. #Gyeongbokgung0Palace #GucciCruise24 #AliaBhatt ~PR.154~GR.124~HT.178~
Credit: Oneindia Duration: 03:16
Published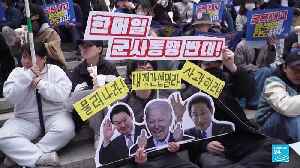 'Japan's diplomatic visit aims to put its ties with South Korea back on track'


Credit: FRANCE 24 English Duration: 01:44
Published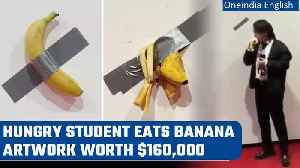 Maurizio Cattelan's banana artwork worth $160,000 eaten by a Seoul Museum visitor | Oneindia News

What would you do if you were starving since morning and saw a ripe banana stuck to the wall with duct tape? Eat it, right? That's what an art student at a South Korean Museum did. But what if i tell you that banana was worth a whopping $160,000? Most of us wouldn't even go near it. This incident occurred at a museum in Korea and has become a trending talking topic among the netizens. Let me tell you what exactly happened. #MaurizioCattelan #MaurizioCattelanBananaArtwork #SouthKoreaMuseum ~PR.152~GR.124~HT.178~
Credit: Oneindia Duration: 03:14
Published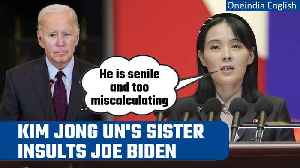 Kim Jong Un's sister Kim Yo Jong slams Joe Biden for US-South Korea nuclear pact | Oneindia News

North Korean leader Kim Jong Un's powerful sister Kim Yo Jong has warned that the new US-South Korea agreement would only lead to 'more serious danger.' The issuance of her warning was reported by the North Korean state media on Saturday. #KimYoJong #JoeBiden #NorthKorea ~PR.151~ED.155~HT.99~
Credit: Oneindia Duration: 02:12
Published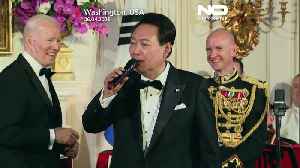 Watch: South Korea's President sings "American Pie"

From discussing nuclear war to belting out a beloved hit: South Korean President Yoon Suk Yeol's White House visit ended on a high note when he sang Don McLean's "American Pie" to great applause.
Credit: euronews (in English) Duration: 01:00
Published