Reaction to Kane's record-breaking night and wins for England and NI

Friday, 24 March 2023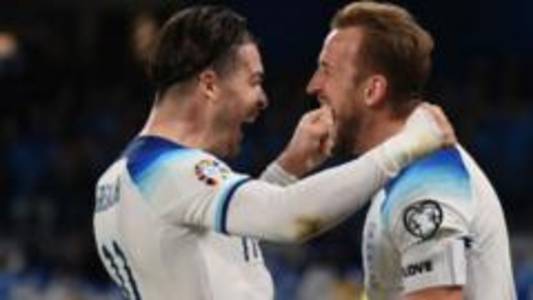 Reaction to England's win against Italy as Harry Kane becomes all-time top goalscorer, plus Northern Ireland's victory in San Marino.
You Might Like
💡 newsR Knowledge: Other News Mentions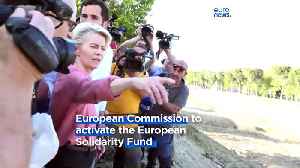 Italy: 'Europe is by your side,' says von der Leyen after visiting flood-devastated Emilia Romagna

The President of the EU Commission, Ursula von der Leyen met locals in Cesena on Thursday after last week's devastating floods.
Credit: euronews (in English) Duration: 01:34
Published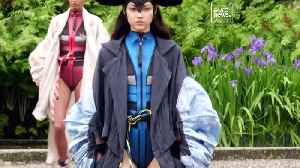 Baroque botanique art meets high end fashion at Louis Vuitton's latest show

The French luxury fashion house chose the exquisite setting of Isola Bella on northern Italy's Lake Maggiore to present their Cruise 2024 collection.
Credit: euronews (in English) Duration: 01:01
Published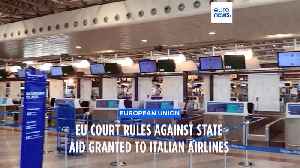 EU court cancels approval of COVID-19 state aid to 3 Italian airlines

Earlier this month, the General Court of the European Union also struck down a 6 billion financial aid package Germany had granted Lufthansa during the pandemic. both cases have been brought forward by competitor Ryanair.
Credit: euronews (in English) Duration: 00:54
Published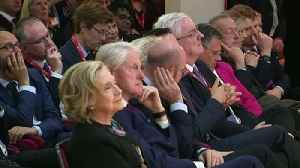 PM: Good Friday Agreement 'best foundation' to keep peace

Prime Minister Rishi Sunak commends the Good Friday Agreement; which in his words "remains the best and only foundation" to keep the peace in Northern Ireland. He takes this opportunity to call himself a "proud" unionist, and that the UK is "stronger" with Northern Ireland. Report by Rowlandi. Like us on Facebook at http://www.facebook.com/itn and follow us on Twitter at http://twitter.com/itn
Credit: ODN Duration: 01:52
Published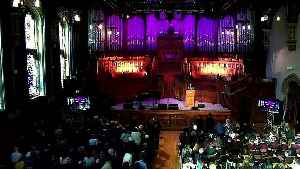 Bill Clinton returns to Derry to honour Hume and Trimble

Bill Clinton has returned to Derry/Londonderry 27 years after he became the first sitting US President to visit Northern Ireland. Mr Clinton attended an event at Guildhall - where he spoke in November 1995 - to pay tribute to two of the main architects of the Good Friday Agreement - former Ulster Unionist leader David Trimble and former SDLP leader John Hume. Report by Jonesia. Like us on Facebook at http://www.facebook.com/itn and follow us on Twitter at http://twitter.com/itn
Credit: ODN Duration: 03:15
Published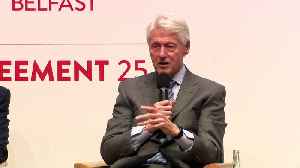 'Get on and do the right thing' in NI says Sir Tony Blair

Speaking at the Good Friday Agreement event in Belfast, former US President Bill Clinton says he wishes "there was a way to bring in a human dimension" to conflict around the world, like the Good Friday Agreement did. Former Prime Minister Sir Tony Blair says "peace isn't perfect" but leaders know in their heart of hearts "what the right thing to do is" and to just "get on and do it". Report by Rowlandi. Like us on Facebook at http://www.facebook.com/itn and follow us on Twitter at http://twitter.com/itn
Credit: ODN Duration: 01:43
Published
Related news from verified sources