Arsenal maintain title chase with Spurs demolition

Saturday, 25 March 2023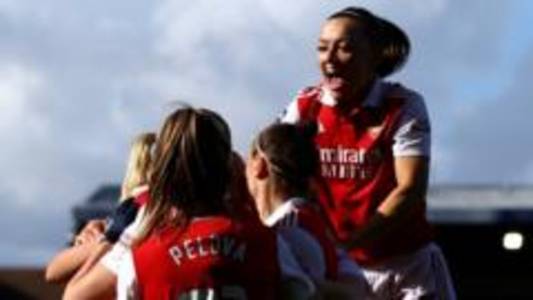 Arsenal score five against Tottenham to continue their Women's Super League title chase and win the north London derby.
You Might Like
💡 newsR Knowledge: Other News Mentions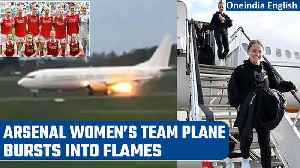 Plane carrying Arsenal Women's Team bursts into flames on runway before take-off | Oneindia News

Arsenal's travel plans to return back to London were postponed after its airplane caught fire before takeoff. The plane was to carry the Arsenal women's team back to London following their Champions League draw with Wolfsburg but unfortunately burst into flames on the runway. #ArsenalWomenTeam #ArsenalWomenTeamPlaneFire #Arsenal ~PR.152~ED.102~HT.95~
Credit: Oneindia Duration: 02:08
Published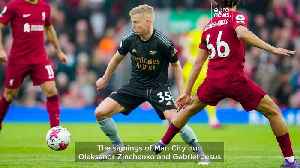 Will Arsenal win their first title for 19 years?

When 'Invincible' captain Patrick Viera lifted the Premier League trophy in 2004, few imagined waiting almost two decades for the next title win. In partnership with Qatar Media City
Credit: euronews (in English) Duration: 06:08
Published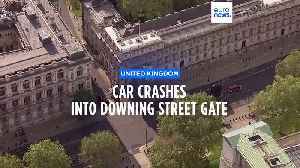 Man arrested after car collides with gates of UK's Downing Street

A car collided Thursday with the gates of Downing Street in central London, where the British prime minister's home and offices are located, setting off a rapid security response in one of London's most-fortified sites.
Credit: euronews (in English) Duration: 00:35
Published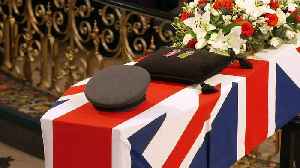 WWII veteran who died alone receives the funeral he deserved

Flight Sergeant Peter Brown died alone in London at 96 years old. With no known relatives in the UK, a campaign sought to organise a military funeral for the WWII veteran. And after a monumental effort, he was finally laid to rest. Report by Reeda. Like us on Facebook at http://www.facebook.com/itn and follow us on Twitter at http://twitter.com/itn
Credit: ODN Duration: 02:35
Published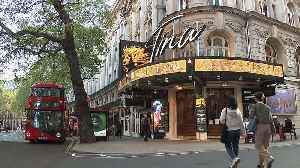 Tina Turner fans' emotional reaction to singer's death

Fans of Tina Turner speak emotionally outside the Aldwych Theatre in central London after the 'Queen of Rock 'n' Roll' dies aged 83. 'Tina: The Tina Turner Musical' premiered at the theatre in 2018 and has been performed there ever since. Report by Jonesia. Like us on Facebook at http://www.facebook.com/itn and follow us on Twitter at http://twitter.com/itn
Credit: ODN Duration: 01:25
Published
Related news from verified sources