World Cup player-release payments increased by Fifa

Monday, 27 March 2023
Fifa increases its payments to clubs for the release of players for each of the next two men's World Cups to £298.74m ($355m).
You Might Like
💡 newsR Knowledge: Other News Mentions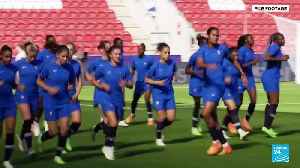 FIFA threatens European TV blackout of Women's World Cup


Credit: FRANCE 24 English Duration: 01:38
Published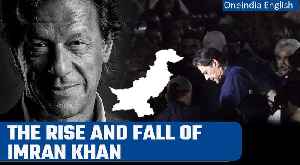 Imran Khan Arrest: Googlies and Bouncers in the political career of former cricketer | Oneindia News

In 2018, the cricket legend who led Pakistan to its only World Cup win in 1992, rallied the country behind his vision of acorruption-free, prosperous nation respected abroad when he was sworn in as the country's Prime Minister.. But the firebrand nationalist's fame and charisma were not enough. Khan's political career has seen his rise and a sudden downfall. The boy from Lahore with a Midas-like touch was caught on a sticky wicket and ousted as the Prime Minister of Pakistan through a historic no-confidence motion passed in a midnight session of the National Assembly last year. #ImranKhan #ImranKhanArrest #Pakistan ~PR.152~ED.155~GR.124~HT.96~
Credit: Oneindia Duration: 04:37
Published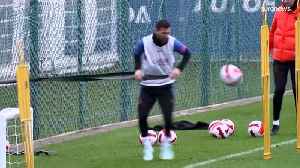 PSG suspends Messi for two weeks over trip to Saudi Arabia - reports

Paris Saint-Germain suspended Lionel Messi for two weeks after the World Cup champion took an unauthorized trip to Saudi Arabia, French media reported on Tuesday.
Credit: euronews (in English) Duration: 00:35
Published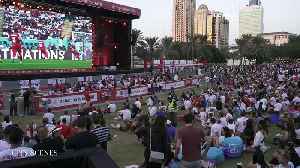 Football mania takes hold in Dubai – and not just for the World Cup

Whether you're an avid fan, a budding amateur or a professional player, there are many benefits of being in Dubai. Committed supporters' clubs, live games and shows, and cutting-edge training facilities and academies all unite Dubai's football fans and aficionados in appreciation of the sport.
Credit: euronews (in English) Duration: 05:00
Published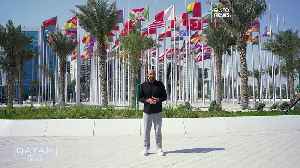 How Qatari charities are working to aid the less fortunate

What better time to remember those less fortunate than during the Islamic holy month of Ramadan. Fresh from hosting the hugely successful FIFA World Cup, Qatar is hoping to keep the goodwill going.
Credit: euronews (in English) Duration: 12:00
Published
Related videos from verified sources