Rangers' Watson given first Scotland call at 17

Wednesday, 29 March 2023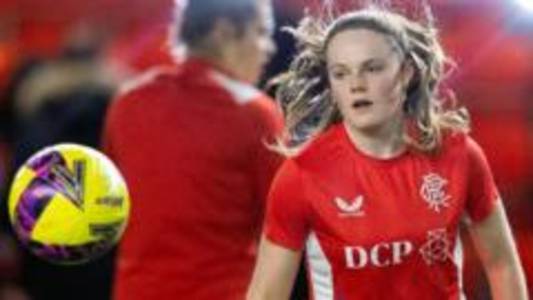 Seventeen-year-old Rangers midfielder Emma Watson is called up to Scotland's senior squad for the first time for April friendlies against Australia and Costa Rica.
💡 newsR Knowledge: Other News Mentions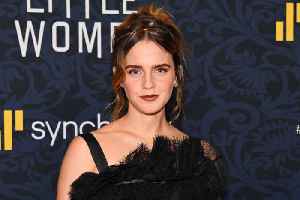 Happy Birthday, Emma Watson! (Saturday, April 15)

Happy Birthday, Emma Watson!. Emma Charlotte Duerre Watson turns 33 years old today. Here are five fun facts about the actress. 1. Her role as Hermione Granger was her professional acting debut. 2. She was appointed UN Women Goodwill Ambassador in July 2014. 3. Watson hid books around the New York subways. 4. She is also a model. 5. Her favorite 'Harry Potter' novel is 'Harry Potter and the Prisoner of Azkaban.'. Happy Birthday, Emma Watson!
Credit: Wibbitz Top Stories Duration: 00:51
Published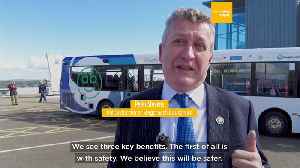 UK's first autonomous buses begin carrying passengers in Scotland

Five autonomous buses will ferry up up to 10,000 passengers a week along a 22.5 km route in Edinburgh, Scotland.
Credit: euronews (in English) Duration: 01:14
Published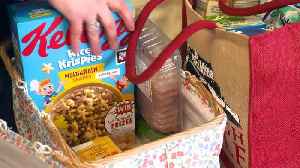 FM: People right to feel uncomfortable with Coronation cost

Scotland's First minister Humza Yousaf visits a community larder in Dundee as part of the King's volunteering drive. He says attending the Coronation was a "sense of history" but "hoped the costs were kept to an absolute minimum" during the cost-of-living crisis. Report by Rowlandi. Like us on Facebook at http://www.facebook.com/itn and follow us on Twitter at http://twitter.com/itn
Credit: ODN Duration: 01:01
Published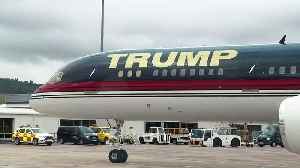 Donald Trump arrives in Scotland for golf course visit

Former US president Donald Trump says "it's great to be home" after he landed in Scotland to undertakes a visit to his golf resort. Report by Etemadil. Like us on Facebook at http://www.facebook.com/itn and follow us on Twitter at http://twitter.com/itn
Credit: ODN Duration: 01:49
Published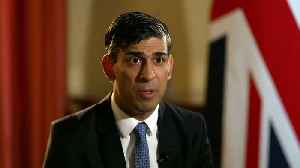 PM distances self from Frost's Scottish devolution comments

Prime Minister Rishi Sunak has distanced himself from comments made by Lord Frost. The former chief Brexit negotiator said it was time to "reverse the process" of devolving powers to Scotland. The prime minister said we should be "celebrating" that the Scottish Parliament is "one of the most powerful devolved assemblies" in the world. Report by Jonesia. Like us on Facebook at http://www.facebook.com/itn and follow us on Twitter at http://twitter.com/itn
Credit: ODN Duration: 00:32
Published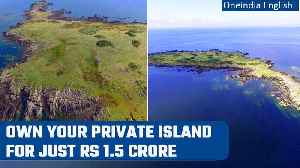 Scottish Island up for sale, can be bought for mere Rs. 1.05 crore, Know all about it |Oneindia News

An island on the Southern coast of Scotland is up for sale. The island is priced at Rs. 1.5 crore. #Scotland #BarloccoIsland #Islandforsale ~PR.150~ED.101~GR.121~HT.178~
Credit: Oneindia Duration: 02:00
Published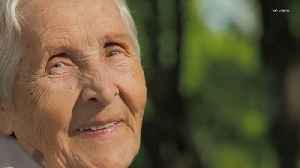 The Longest-Living People on Earth Eat These 6 Plant-Based Foods

The Longest-Living People on Earth , Eat These 6 Plant-Based Foods. Across the planet, 5 "Blue Zones" represent regions where people live the longest. Blue Zones host a variety of cuisines, such as Japanese, Costa Rica, Greek and Italian. Blue Zones host a variety of cuisines, such as Japanese, Costa Rica, Greek and Italian. Blue Zones host a variety of cuisines, such as Japanese, Costa Rica, Greek and Italian. Blue Zones host a variety of cuisines, such as Japanese, Costa Rica, Greek and Italian. Insider reports a common factor among the Blue Zones is high-carb diets that are rich in plant protein. Here are six foods to incorporate into your diet if you want to give living to 100 or older your best shot. Legumes such as lentils, beans and peas, Blue Zone diet guidelines suggest at least half a cup per day. Whole grains, In addition to providing carbs, grains like buckwheat, whole wheat and couscous provide up to six grams of protein per cup. Nuts and seeds, Touted by many as the staple Blue Zones snack, they also contain omega-3 fatty acids, which help reduce inflammation and reduce the risk of heart disease. Fish (in moderation), No more than three ounces about three time per week is typical in Blue Zones. Give sardines and anchovies a try, as they're not exposed to as many toxins as other fish. Fish (in moderation), No more than three ounces about three time per week is typical in Blue Zones. Give sardines and anchovies a try, as they're not exposed to as many toxins as other fish. Dairy, usually from sheep and goats (in moderation), Full-fat versions are preferred, as low-fat options tends to have more additives. Occasional eggs, Typically eaten about four to six times per week in Blue Zones, eggs, which are packed with B vitamins and protein, are often accompanied by plant foods such as beans or included in soups. Occasional eggs, Typically eaten about four to six times per week in Blue Zones, eggs, which are packed with B vitamins and protein, are often accompanied by plant foods such as beans or included in soups
Credit: Wibbitz Top Stories Duration: 01:30
Published
You Might Like