Italy draw with Ukraine to clinch Euro 2024 place

Monday, 20 November 2023 ()
Reigning European champions Italy secure the point they require against Ukraine to qualify for Euro 2024.
You Might Like
💡 newsR Knowledge: Other News Mentions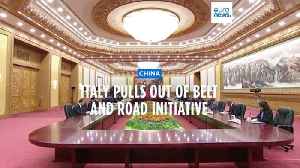 Italy formally withdraws from China's Belt and Road Initiative

Italy signed the pact in 2019 expecting a big boost to exports but hoped-for economic gains have not materialised.
Credit: euronews (in English) Duration: 00:35
Published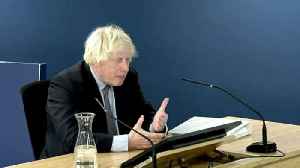 Johnson: Scenes from Italy 'really rattled me'

Former Prime Minister Boris Johnson said the high fatality rate in Italy during the pandemic "really rattled" him. Johnson was speaking at the Covid Inquiry where he is giving evidence all day in relation to his tenure as Prime Minister during the Covid-19 pandemic. Report by Kennedyl. Like us on Facebook at http://www.facebook.com/itn and follow us on Twitter at http://twitter.com/itn
Credit: ODN Duration: 00:32
Published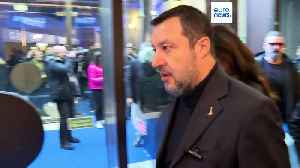 Europe's far-right leaders gather in Italy to prepare for EU elections

Matteo Salvini, who is Italy's Deputy Prime Minister, hosted the conference in Florence under the slogan "Jobs, Security, Common Sense" on Sunday.
Credit: euronews (in English) Duration: 01:10
Published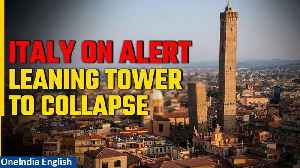 Italian Town in Panic Over Impending Collapse of 'Leaning Tower' | Oneindia News

The leaning Garisenda Tower in Bologna, Italy, facing collapse concerns, led authorities to seal it off. Tipping four degrees, the 12th-century tower's directional shift raised an alarm. A 16ft barrier aims to contain potential debris; the tower closed in October for safety checks and degradation inspections. #Italynews #Italy #Garisendatower #Leaningtower #Italytourism #Worldnews #GiorgiaMeloni #Oneindia #Oneindianews ~HT.178~ED.103~GR.123~
Credit: Oneindia Duration: 02:00
Published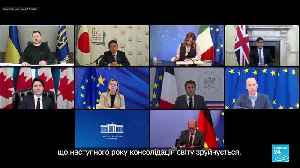 'If the United States ceased its funding it would be disastrous for Ukraine'


Credit: FRANCE 24 English Duration: 06:48
Published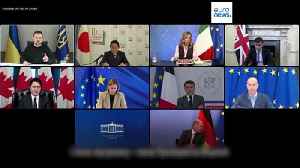 Biden urges Congress to pass Ukraine aid package while expressing openness to Mexico border changes

President Joe Biden on Wednesday said it was "stunning" that Congress has not yet approved tens of billions of dollars in military and economic assistance for Ukraine, as his administration warned of dire consequences for Kyiv - and a "gift" to Russia's Vladimir Putin - if lawmakers don't act.
Credit: euronews (in English) Duration: 01:10
Published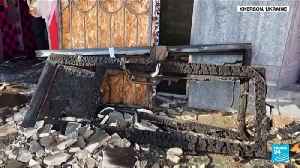 Ukraine says two dead in south after Russian attacks


Credit: FRANCE 24 English Duration: 01:29
Published
Related videos from verified sources
Related news from verified sources